The Ark- renovation of an old cement factory, a project involving a futuristic rooftop extension.
MAD Architects unveils plans for The Ark, renovation, and a warehouse extension at an old cement factory in Shanghai, China.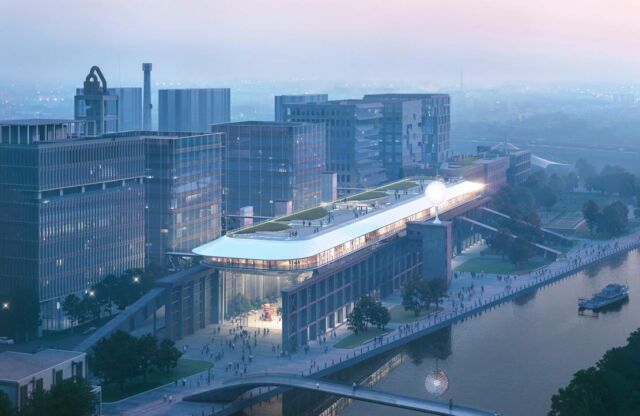 MAD's renovation envisions a three-dimensional hierarchy of time and physical dimensions by juxtaposing old and new structures.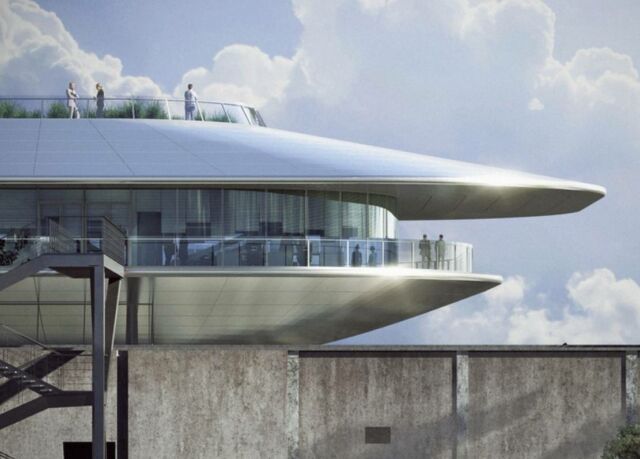 Like a rising ark, the transformed building will bring new life to the decaying industrial site by transforming the park into a multifunctional public waterfront space integrating culture, creativity, commerce, and shared offices.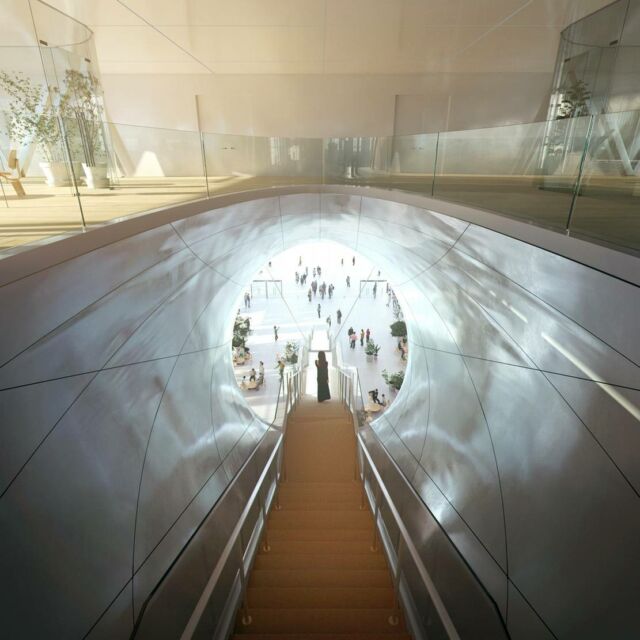 The floating effect of the Ark is realized by adding new columns, floor trusses, spanning trusses large spanning beams, etc.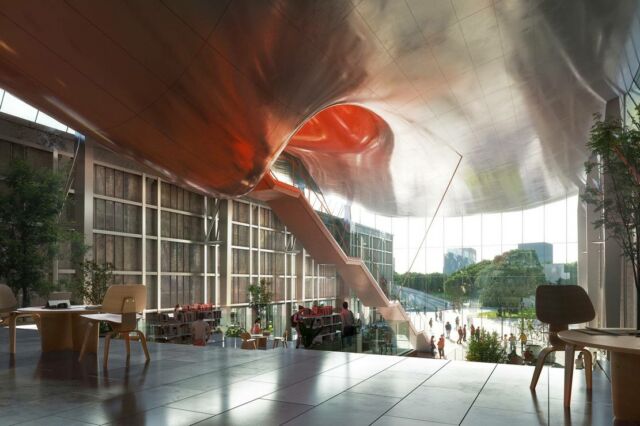 The Shanghai Zhangjiang Cement Factory was once one of the three largest cement factories in Shanghai. It was built in 1971 and witnessed the development of Shanghai's urban construction in the past 50 years before ceasing production in 2013.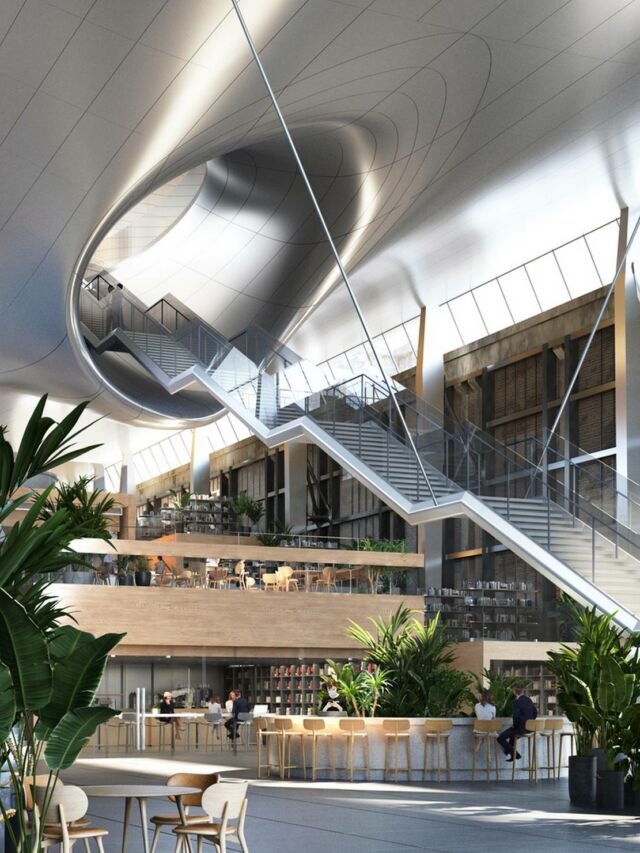 Its riverfront façade, like a vast painting scroll, is the urban memory of generations of Shanghai people.
The renovation project is expected to be completed by 2026.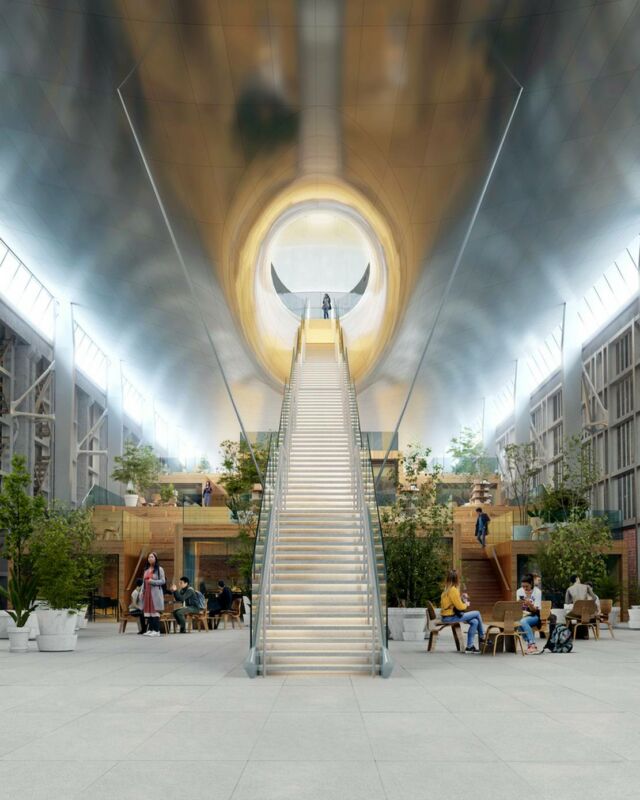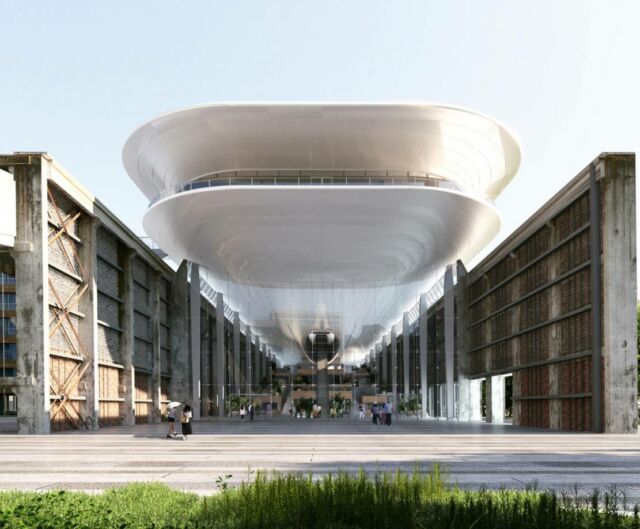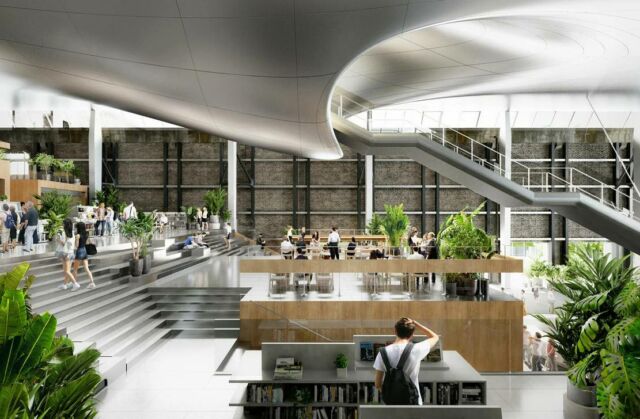 Images credit MAD Architects
source MAD Architects