BMW to bring automated driving to the UK in the new BMW 7 Series from next spring.
BMW announced that the vehicle takes over the task of driving in full – including in the dark. The new hands-free function means drivers can switch to other in-vehicle activities while traveling at up to 60 km/h (37 mph).
Level 3 highly automated driving, which allows drivers to take their hands off the steering wheel and temporarily divert their attention away from the road, will soon be available in the new BMW 7 Series.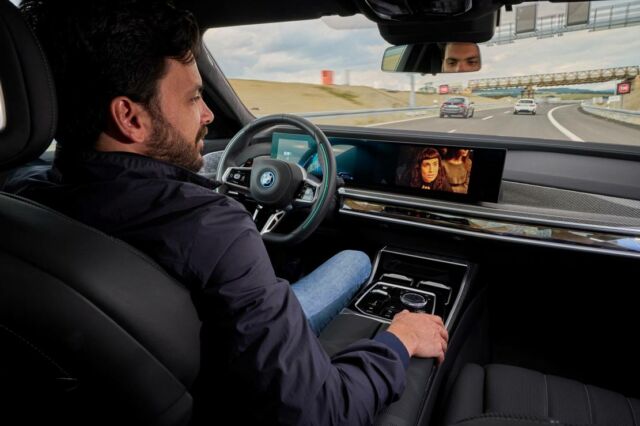 BMW Personal Pilot L3 is the name of the new function that relieves the person at the wheel of the task of driving in certain situations and controls the car's speed, distance to the vehicle ahead, and lane positioning.
"Designed to assume the entire task of driving with Level 3 capability as defined by the Society of Automotive Engineers (SAE), the highly automated driving function will be offered exclusively in Germany priced at 6,000 euros (incl. VAT)."
Thanks to its particularly sophisticated sensors, this is the first system that can also be used in the dark.
This new option can be ordered for the new BMW 7 Series from next March.
Images credit BMW
source BMW