Paradoxal 3D-printed Surfboards are made with upcycled algae and bio-sourced fibers.
Paradoxal Surfboards designs and manufactures surfboards using stranded seaweed as a substitute for petroleum-based materials commonly used in traditional surfboard manufacturing worldwide.

"We let's reconsider completely how we produce and distribute our boards, by promoting local manufacturing near surf spots and seaweed sources of stranding."
​https://www.youtube.com/watch?v=N6aj9pCx87U
Polystyrene or polyurethane are the two materials used in almost all surfboards in the world. They are toxic for the environment, energy-intensive to produce, carcinogenic for humans, generate micro-plastic, and come from very far away.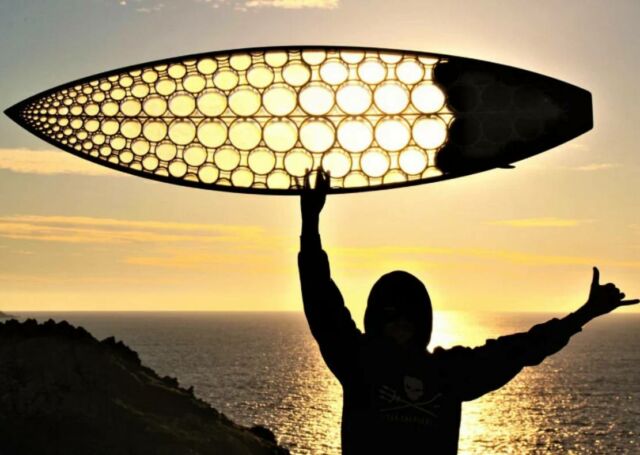 The boards are produced using 3D printing, making combining a unique design and optimized performance possible.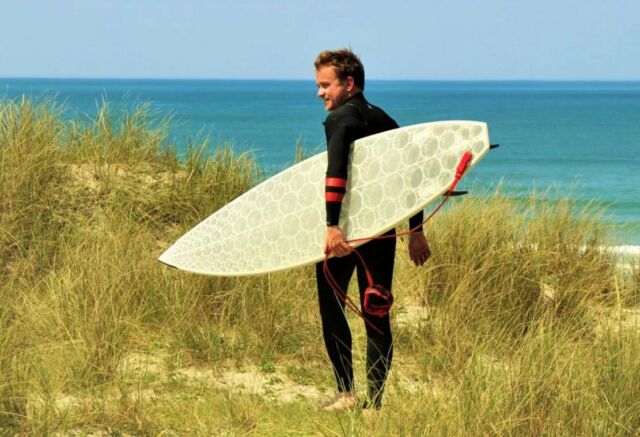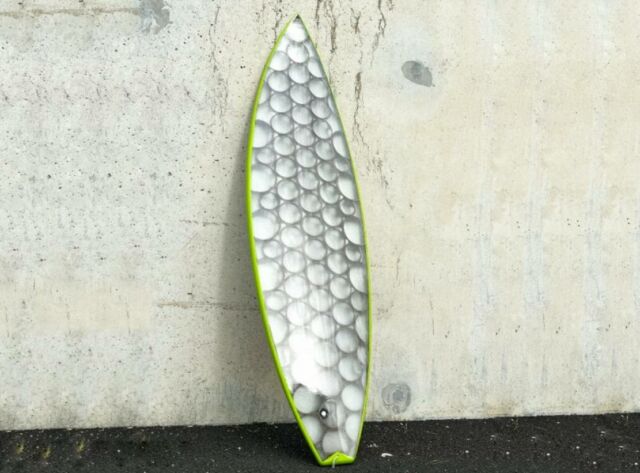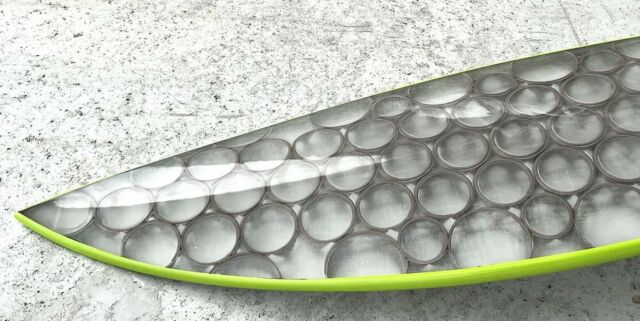 Images credit Paradoxal Surfboards