DRIFT Energy unveiled MVY (short for Most Valuable Yacht – a nod to its value to the climate), a cutting-edge catamaran that is powered by harnessing the energy available from the oceans.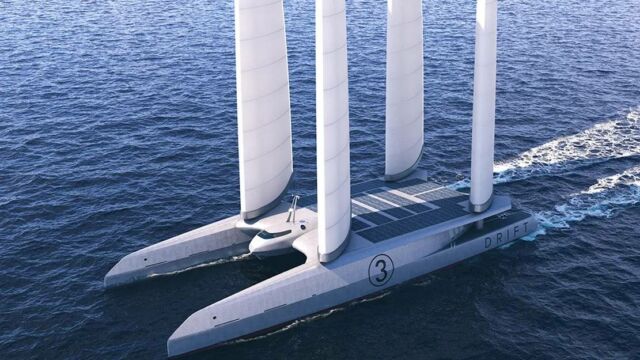 The concept launched at the Monaco Yacht Show, illustrates DRIFT Energy's plans to create a new class of 'true green' fuel-generating vessels. Hence, the super refers to its superhero ability to make a zero-carbon future fuel known as green hydrogen.
Energy feeds an onboard Megawatt class electrolyzer to produce and store Gigawatts of Green Hydrogen.
Artificial Intelligence routing algorithms keep the yachts in the optimum weather conditions and ready to deliver to port.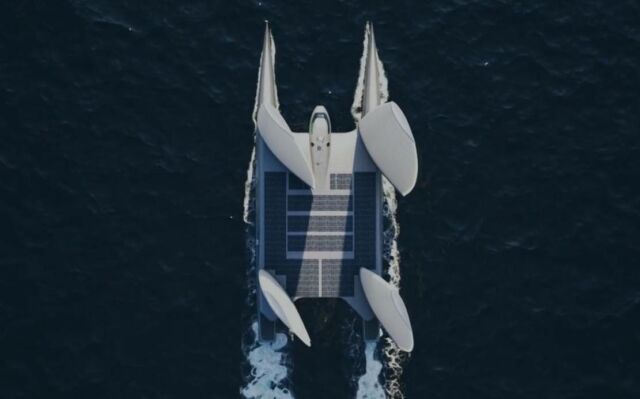 MVY – a 58m megawatt class energy vessel capable of generating, storing, and delivering energy by itself, produces electricity using turbines that capture the kinetic energy of the sailing catamaran and store this onboard as green hydrogen.
A single vessel is capable of generating over 140 tonnes of green hydrogen a year – a volume that would abate over 1,500 tonnes of CO2e a year.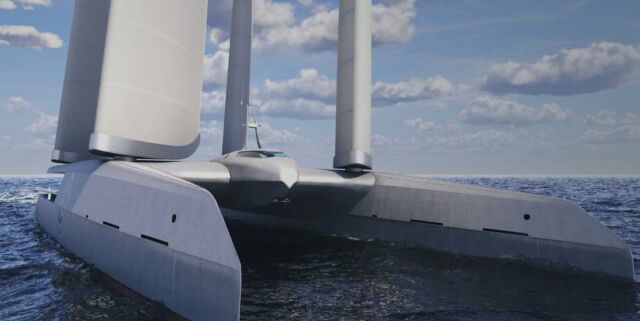 Ben Medland, Founder and CEO of DRIFT Energy, said:
"The vast majority of the world's renewable energy is over the Oceans, so what better way to harvest it than using sailing vessels? As the UN Global Sustainable Development Report 2023 (GSDR) shows, there has been a regression in climate action in recent years, especially in carbon-heavy industries like marine, so we think it is time to add another, sustainable way to accelerate the much-needed reversal."
Superyacht owners looking to spearhead the charge towards net zero now can collaborate with DRIFT to personally make the transition.
Images credit DRIFT Energy