MB&F HM11 Architect watch inspired by the design from the mid-to late-1960s house.
The Horological Machines of MB&F have established a reputation for increasing the sophistication of shaped sapphire crystal components used in watchmaking, and Horological Machine Nº11 is no exception.
There are six externally facing sapphire crystal components in the case of HM11, the largest of which consists of two separate sapphire crystal domes stacked concentrically to form the transparent atrium roof of HM11. Dome skylights feature prominently in 1970s residential architecture, a result of that period's fascination with injection-molded acrylics and adventurous design.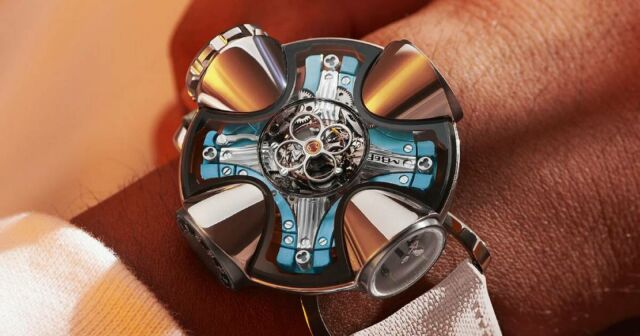 An unprecedented feature in watchmaking is the see-through crown, close to 10mm in diameter, that allows an unimpeded view directly into the movement. A crown of this size in sapphire crystal, whilst undeniable in its aesthetic impact, comes with specific technical challenges to be overcome.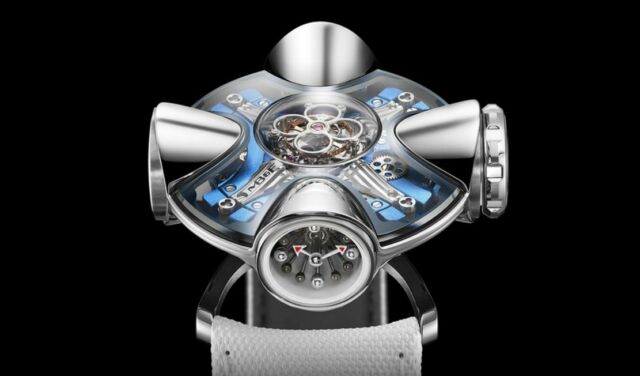 As the primary point of ingress to the movement, a watch crown must be equipped with gaskets that prevent water or dust particles from entering the watch and compromising its performance. Conventional watch crowns require gaskets that measure around 2mm in diameter, which in most instances provide adequate protection. Such gaskets are primarily made from rubberized polymers, and create friction when the crown is turned, but in negligible quantities that go unnoticed during normal use.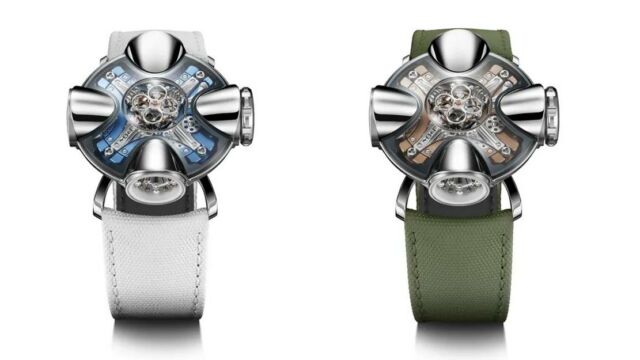 In Horological Machine Nº11, a conventional gasket sized in proportion to the crown five times bigger would have generated so much friction that the crown would essentially have braked and been unusable. Instead, two sets of gaskets are used, similar to a double airlock security system in spacecraft or submersibles.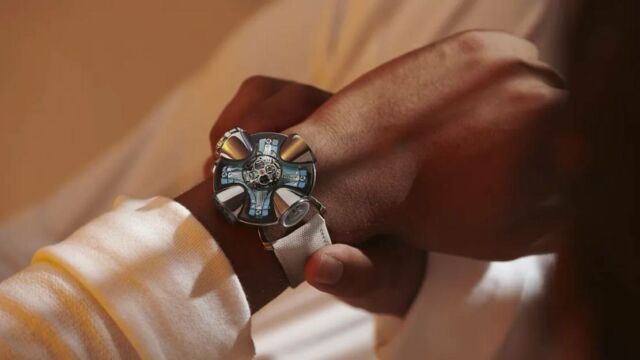 Towards the outer edge of the watch, a large low-friction gasket creates just enough of a seal to stop dust from entering via the sapphire-crystal window. A watertight gasket, much smaller in diameter, is located closer to the center of the movement, surrounding the crown axis. A total of 8 gaskets are dedicated to the sapphire crown alone.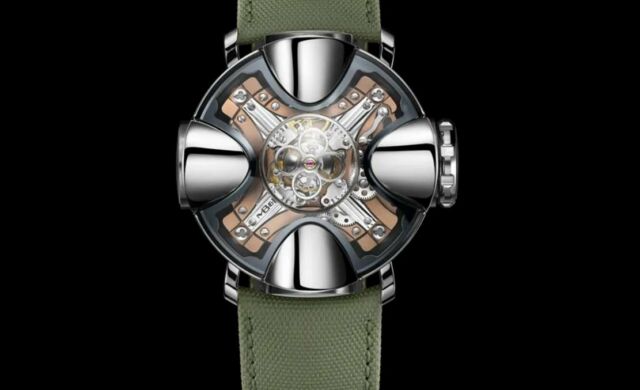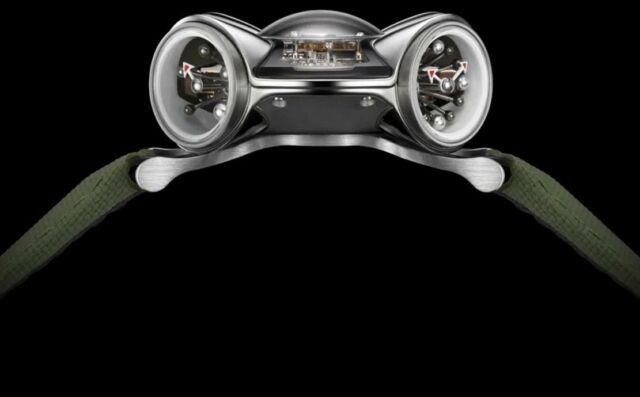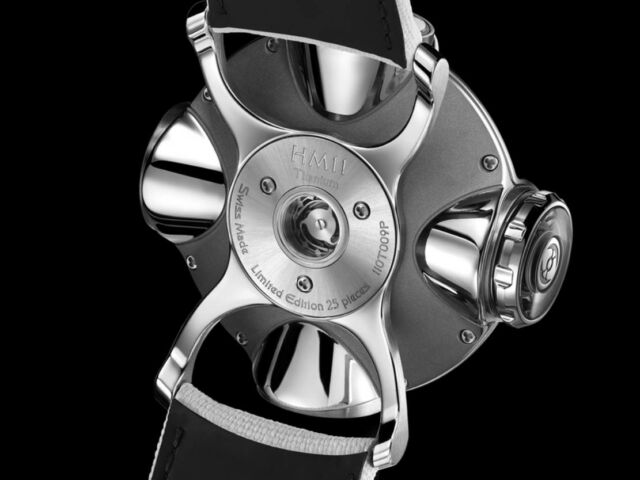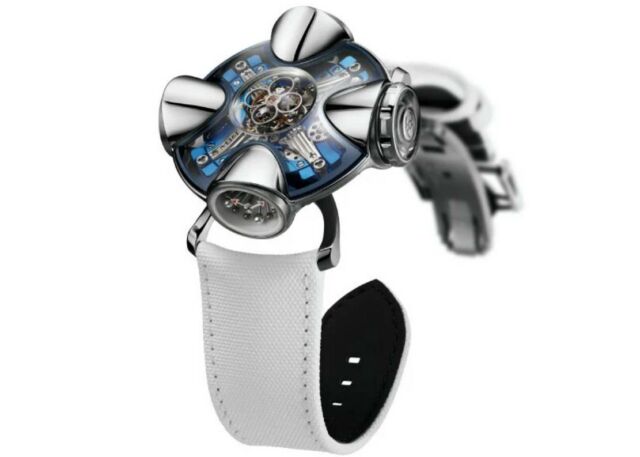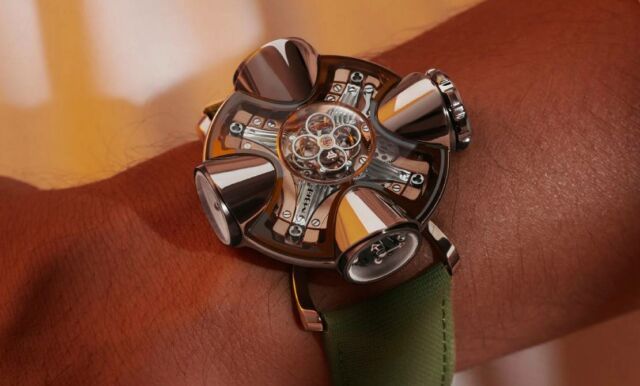 Images credit MB&F
source MB&F