Mazda Iconic SP rotary-EV sports car concept unveiled for the first time at Japan Mobility Show 2023.
Mazda Iconic SP is a new type of compact sports car concept, designed to adapt to the new era and respond to the emotions of customers who "love cars" and "desire a car that simply embodies the joy of driving".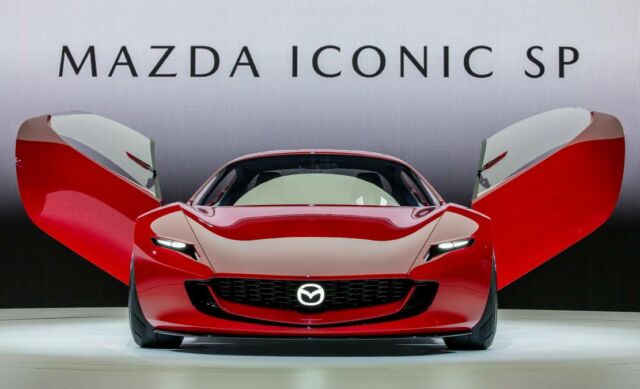 This powertrain features Mazda's unique two-rotor rotary EV system with a maximum output of 370 PS, which remains compact and thus offers a high degree of layout flexibility, enabling the concept model to have a low center of gravity to enhance driving performance.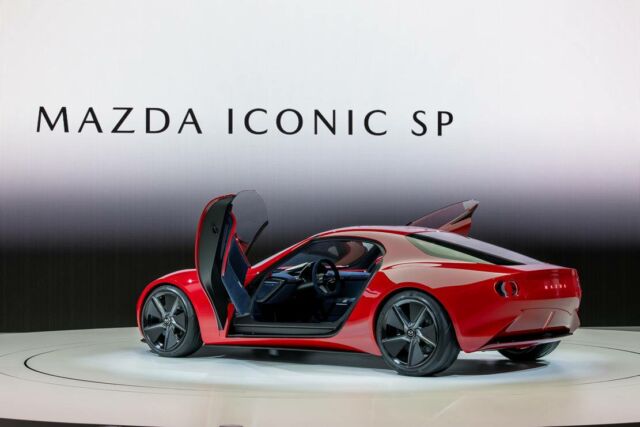 Batteries are charged by recyclable energy sources and the two-rotor rotary engine, used for power generation, is powered by carbon-neutral fuel.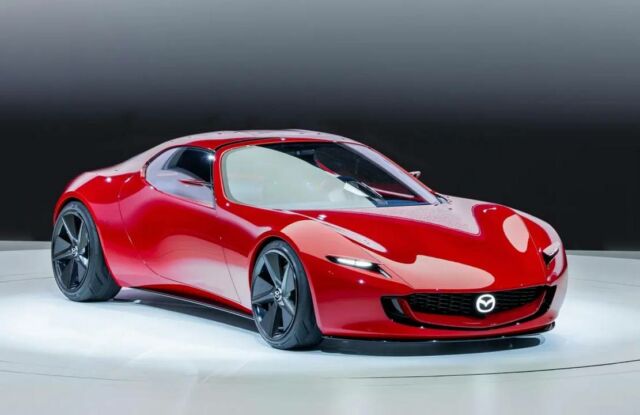 Masahiro Moro, Mazda's Representative Director, President, and CEO made the following comment:
"Mazda will always deliver vehicles that remind people that cars are pure joy and an indispensable part of their lives. As a car-loving company that mass-produces the inspiring mobility experience, we are committed to shaping the future with our partners sharing the same goal, as well as our fans, where everyone can proudly say, 'we love cars.' With such a strong will, Mazda is committed to enrich life-in-motion for those we serve."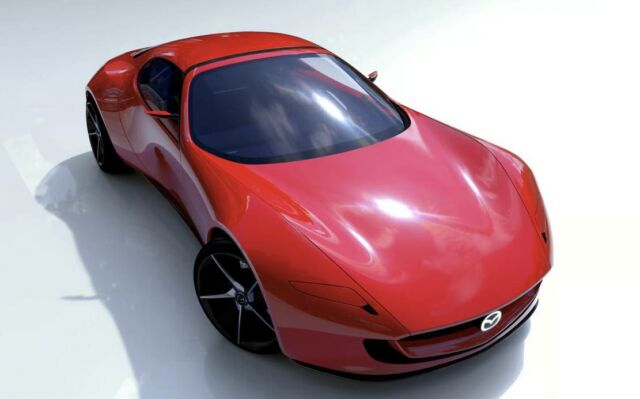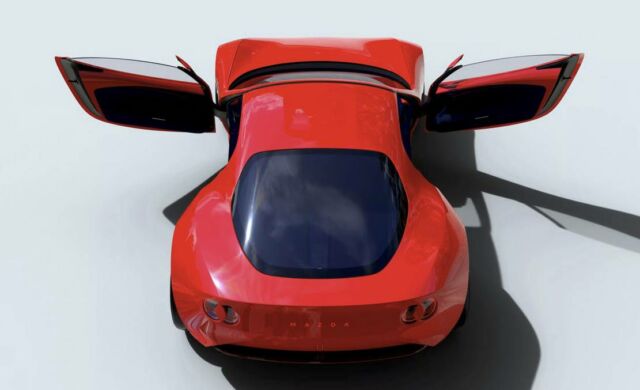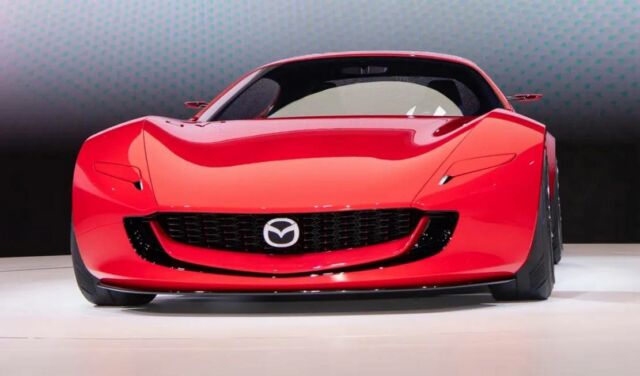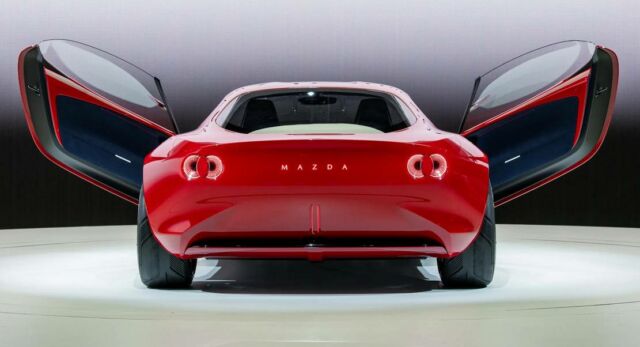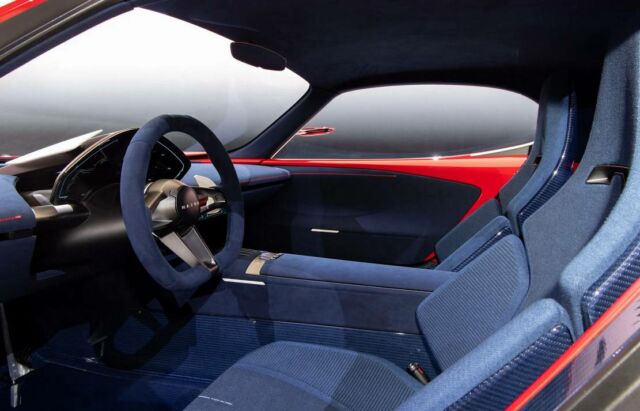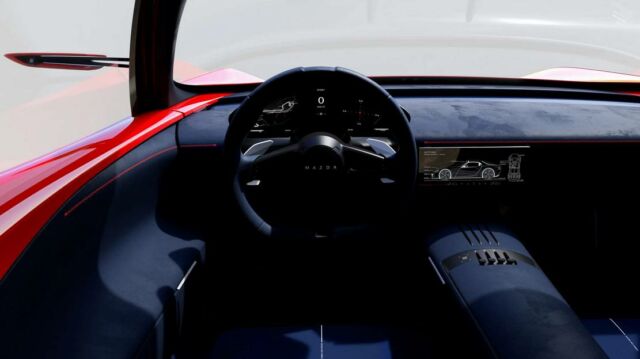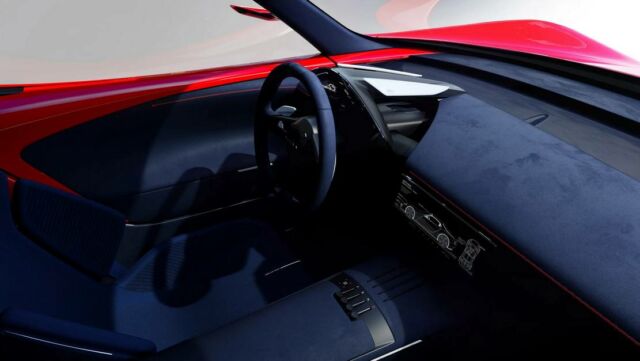 Images credit Mazda
source Mazda