Lyte Aviation VTOL 44-seat SkyBus flies on standard jet fuel with hydrogen-electric assistance, to cover more than 1,000 km of range.
Lyte Aviation's SkyBus and its SkyTruck cargo version use hybrid hydrogen-electric VTOL for 40 passengers and for the cargo variant.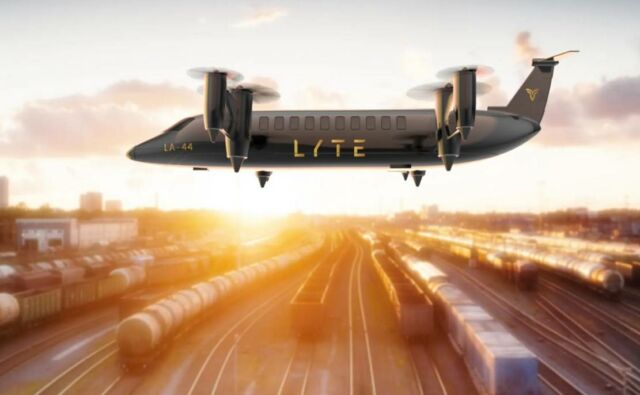 With the continuous growth of our world population, demand for mass transit/cargo increases and requires a new approach. The LA-44 SkyBus will redefine intracity, intercity, and regional travel.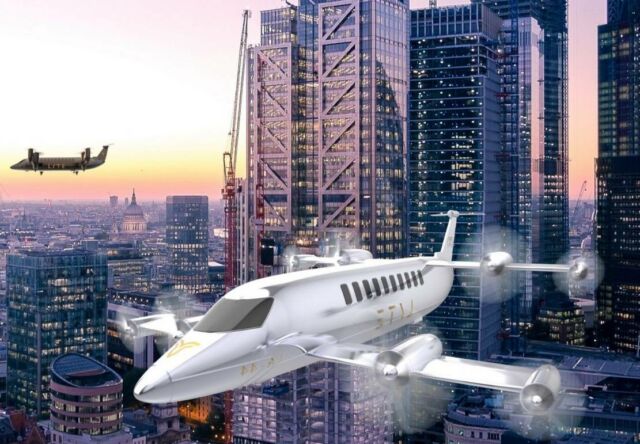 As a SkyBus, it will transform the future of bus and train transport, and as a cargo variant, SkyTruck will accelerate good deliveries worldwide.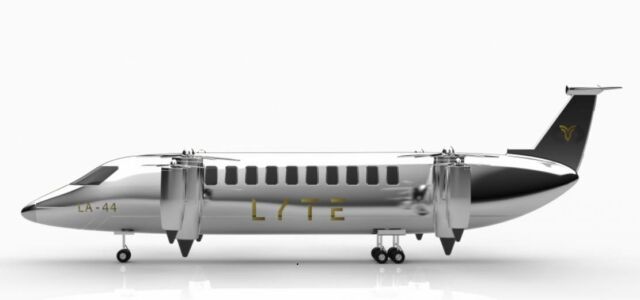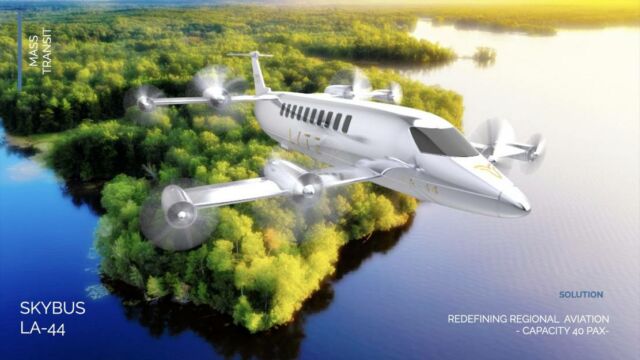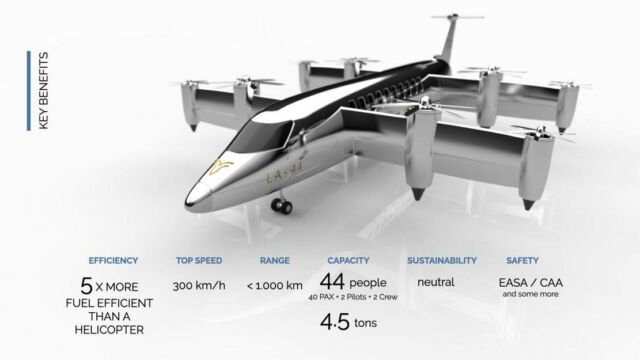 Images credit Lyte Aviation
source Lyte Aviation