On June 17th,  U.S President Joe Biden signed legislation marking June 19, also known as Juneteenth, a federal holiday.
The law went into effect immediately with both Republicans and Democrats passing it overwhelmingly in the U.S House and Senate. This means today will be the first Juneteenth holiday, since June 19 falls on a Saturday this year.
In signing the legislation, President Biden remarked that "Great nations don't ignore the most painful moments. They don't ignore those moments in the past. They embrace them." He also called out 94-year-old Opal Lee for her effort in petitioning for Juneteenth to be made a national holiday.
This month also marks the first anniversary of large-scale protests in support of Black Lives Matter following the murder of George Floyd last May. Floyd was killed by Derek Chauvin, a white cop who was convicted of the murder by a jury in Minneapolis.
What Is Juneteenth?
On June 19, 1865, General Gordon Granger of the Union Army arrived in Galveston, Texas. It had been two-and-a-half years since President Abraham Lincoln's Emancipation Proclamation. President Lincoln had since been killed and the U.S Congress was well on its way to passing the 13th Amendment abolishing slavery.
However, nothing much had changed in Texas, the last Confederate stronghold. Slave owners had moved to Texas from neighboring states to escape the Union army. Since information got around very slowly in those days, African-American slaves in the state had no idea that they were free. The executive order by General Granger was met with shock and jubilation.
The freed people of Texas began to mark June 19th as emancipation day and called it Juneteenth. They dressed up in their finest clothes, attended religious sermons, and read passages from the Emancipation Proclamation. Juneteenth started losing its popularity and by the end of World War II, it was largely forgotten outside of Texas. The Civil Rights movement of the 1960s revived its significance and Juneteenth is now observed in all U.S states.
Opal Lee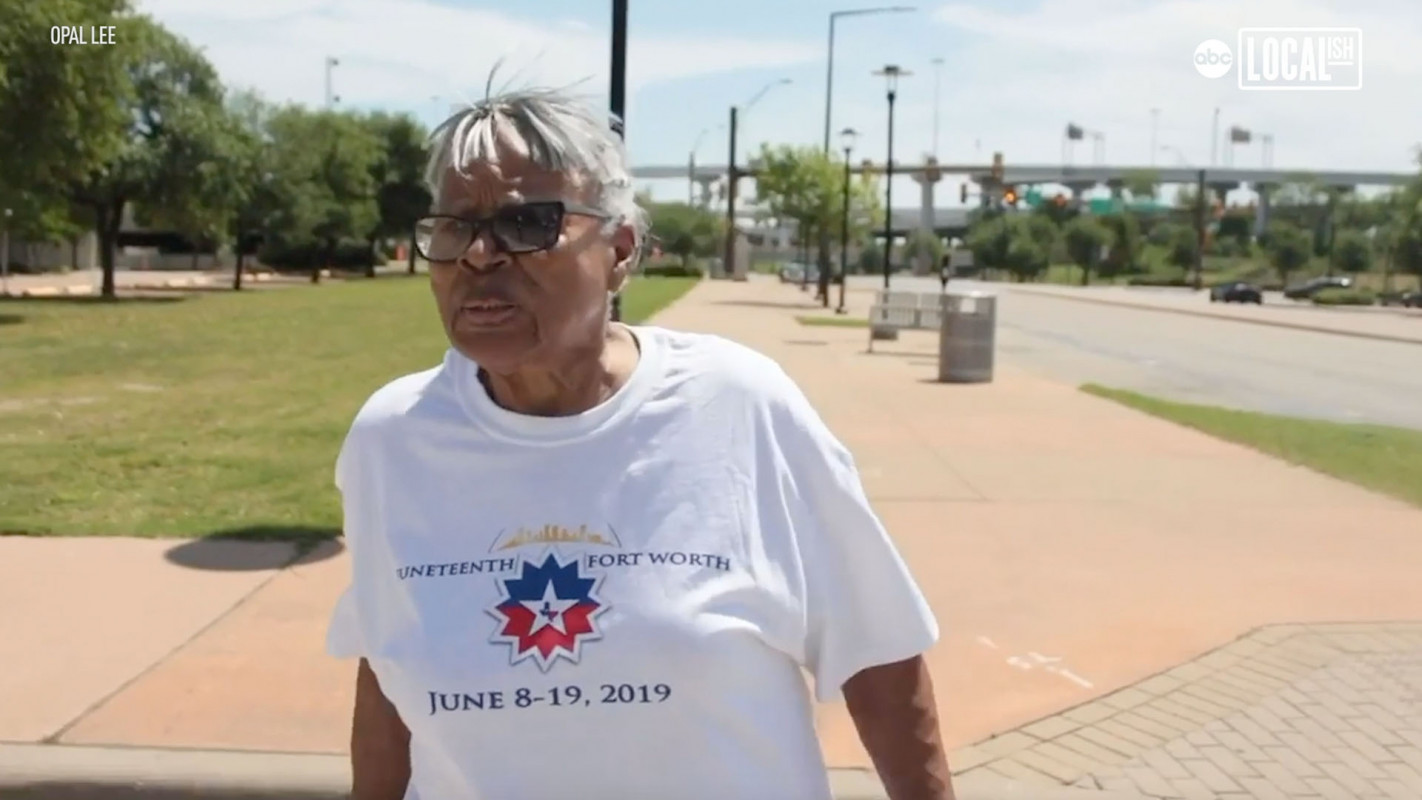 Opal Lee had witnessed racism and hate crimes firsthand while growing up in Texas. When she was 12, her home had been burned down by a mob of 500 white supremacists.
She took to a life of activism and teaching, and in 2016, at the age of 89, walked all the way from Fort Worth, Texas to Washington D.C. She walked 2.5 hours each day to mark the 2.5 years it took for news of the Emancipation Proclamation to reach Texas.
Ms. Lee, who is 94 and was present at the signing of the legislation, expressed hope for the future. Blacks face high unemployment rates, higher imprisonment rates, and poor access to education and healthcare. In addition, this year, many Republican-held U.S states have passed voter laws that disenfranchise minority voters, who are mostly Blacks.
While the signing of Juneteenth into a national holiday is a step in the right direction, it is clear much more needs to be done.
Sources: NY Times, Washington Post, BBC, NPR, History