The co-located FTE EMEA and FTE Ancillary & Retailing events, taking place in Dublin on 23-25 May 2023, will feature an outstanding exhibition of established global industry providers and our largest-ever showcase of startups. The exhibition will provide a concentrated showcase of the latest products, services and solutions to help redefine the end-to-end passenger experience, optimise operational efficiency & sustainability efforts, and create new commercial endeavours both on the ground and up in the air. Here, we highlight the solutions you can expect to see on the exhibition floor.
3D SeatMapVR
3D SeatMapVR is the world's leading 3D seat map visualisation solution integrated into 'Booking', 'Check-in' and 'Manage Your Booking'. Thanks to its 100% web-based technology, passengers can see a photorealistic 360º representation from the selected seat's point of view, thus knowing all its details: legroom, position in relation to the windows, connectivity, IFE, materials, etc. Thanks to this, in addition to its Virtual Tours, 3D SeatMapVR generates new ancillary revenues, boosting the sale of extra legroom tickets, emergency exits, higher classes, etc, while increasing user satisfaction. At the co-located FTE EMEA and FTE Ancillary & Retailing events, 3D SeatMapVR will be conducting live demonstrations of its technology, so airlines can see for themselves the speed of loading, ease of use, simplicity of implementation and visual quality of the product.
AeroCloud Systems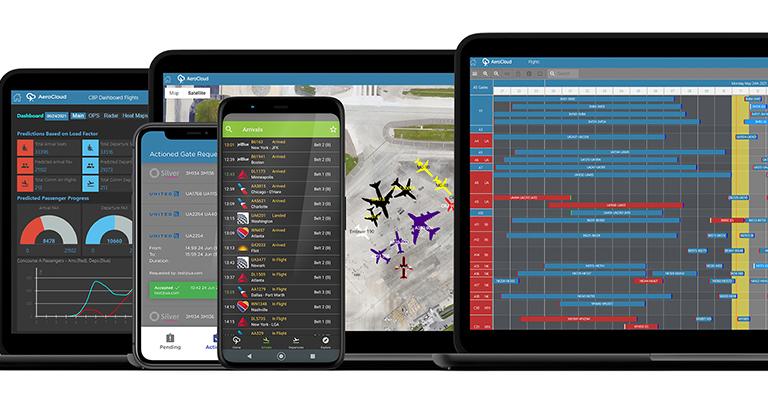 AeroCloud Systems provides a variety of modules to help automate and increase the efficiency of airport operations. It deals in three main areas: its AI-powered AOS, its cost-effective passenger processing systems, and its unique CCTV-based passenger tracking system. All of AeroCloud's systems are updating in real time to give airport teams the up-to-date information they need to make critical operational decisions based on hard data, not assumptions:
AODB: Updating delays and cancellations in real-time.
RMS: ML and AI automating stand management.
FIDS: Real-time updating flight info within a few clicks.
CUPPS: Maximum efficiency of terminal equipment.
CUSS+SSBD: Access a free labour-pool by allowing passengers to check themselves in.
Optic: Passenger tracking platform used to count or anonymously track passengers.
AirFi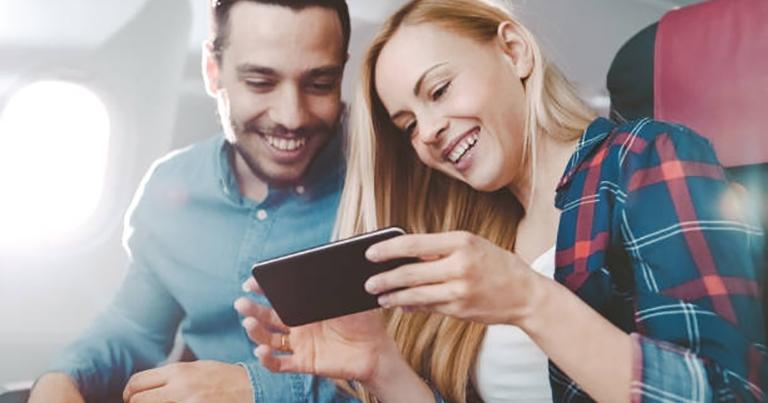 With offices and deployment teams worldwide, AirFi is a travel technology company that delivers leading-edge digital onboard retail solutions, mobile crew applications, passenger entertainment, connectivity, and brand experiences to commercial aviation. Offering a broad portfolio of customisable, open platform solutions and advanced portable hardware, AirFi helps airlines unlock operational benefits and drive ancillary revenues from onboard sales. AirFi's state-of-the-art portable streaming, crew enablement, and cabin connectivity solutions are safe, proven, cost-effective, and easy to deploy.
Register for FTE EMEA and FTE Ancillary & Retailing – one registration provides access to both events >>
Airport Dimensions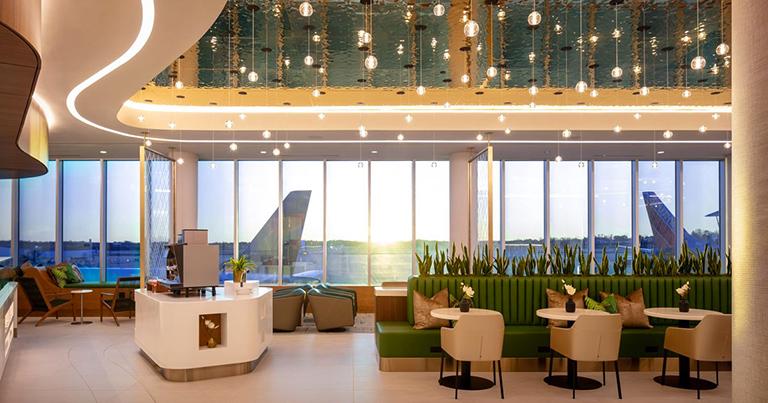 Airport Dimensions is a global leader in airport lounges and traveller experiences. It continuously seeks ways to open new dimensions in customer engagement – using a mix of enriching physical experiences and innovative digital services. From comfortable lounges to restful sleep pods, and convenient food ordering to contactless collection of duty free, Airport Dimensions helps improve the traveller experience while critically helping airports maximise non-aeronautical revenue opportunities, retain airlines, and become more competitive. Already market leaders in the United States and United Kingdom, Airport Dimensions' global network is expanding rapidly. Its locations are at the world's leading airports across the United States, South America, Middle East, Asia Pacific and the United Kingdom, where the Club Aspire lounge at Heathrow Terminal 3 was most recently recognised in the World Travel Awards as Europe's Leading Airport Lounge and World's Leading Airport Lounge 2022. Using the latest technologies, Airport Dimensions has invested in driving revenue growth for airports and increasing traveller satisfaction with the launch of its first digital service Connecta – a one-stop e-commerce and passenger loyalty platform.
AirPortr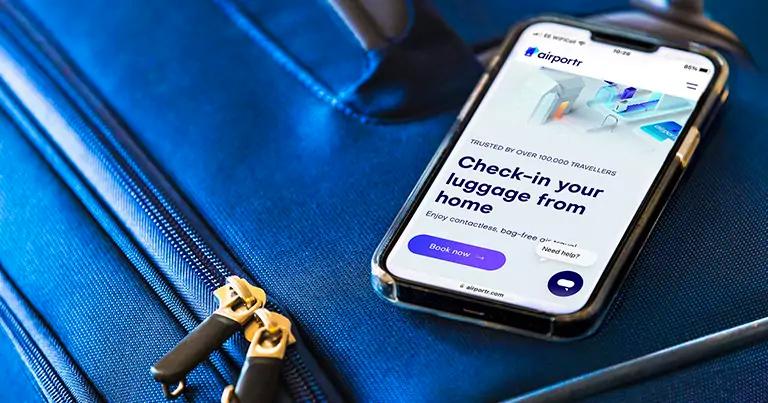 AirPortr is an airline-integrated technology platform that provides smart baggage solutions for departing and arriving passengers. It connects airlines, airports, and people, to unlock the contactless journeys the industry is determined to create – by helping customers to travel bag-free, avoid queues, and eliminate the need to interact with SSBDs or agents at the airport. Without bags, 67% of AirPortr's users switch from vehicles to public transport when travelling to or from the airport. By taking baggage out of the equation, AirPortr is transforming customer journeys, and making airlines and airports more efficient.
Airware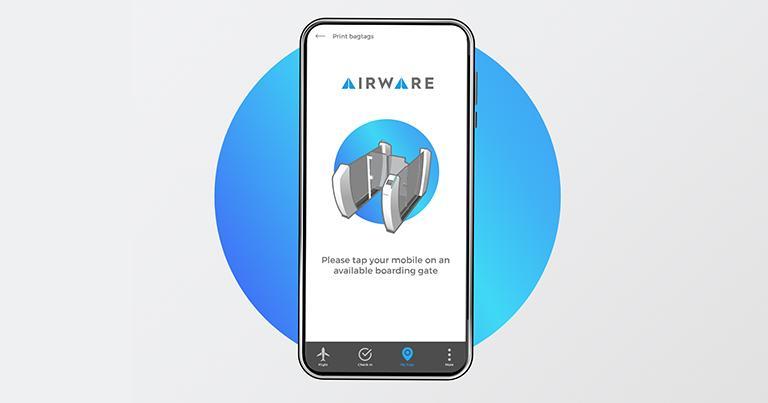 Airware removes the technology layer created between airlines and their passengers when passengers step into an airport. It can enhance the capabilities of an airline's mobile app, so passengers can use it to tag and drop bags, as well as make payments for ancillary services directly on the mobile app. Simple appliances can be rapidly deployed across an airline's network to ensure customers enjoy the same service. This reduces the technology and operational burden on airports to providing basic power and internet access only. "After opening our European and US offices last year, we have been deploying our solution with several airlines and airports," the company says. "We are excited to introduce our innovative concept and engage with industry stakeholders on the vast benefits for both airports and airlines. Our team are here to demonstrate the capabilities of this revolutionary solution, showcasing Airware-enabled bag tag and boarding and look forward to discussing opportunities."
Register for FTE EMEA and FTE Ancillary & Retailing – one registration provides access to both events >>
Amazon Web Services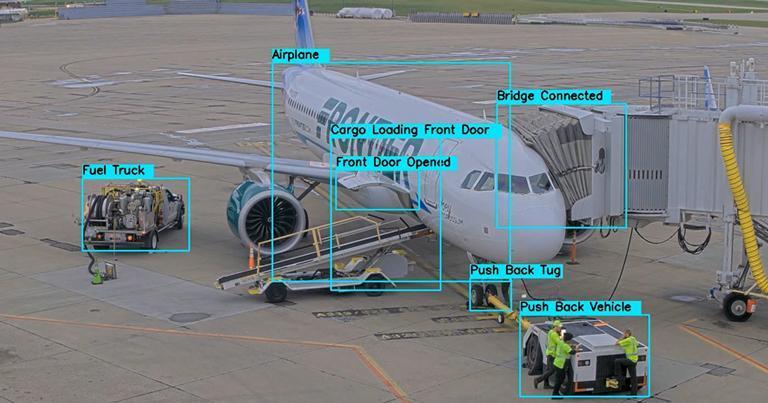 Launched in 2006, Amazon Web Services (AWS) began exposing key infrastructure services to businesses in the form of web services – now widely known as cloud computing. The ultimate benefit of cloud computing, and AWS, is the ability to leverage a new business model and turn capital infrastructure expenses into variable costs. Businesses no longer need to plan and procure servers and other IT resources weeks or months in advance. Using AWS, businesses can take advantage of Amazon's expertise and economies of scale to access resources when their business needs them, delivering results faster and at a lower cost. Today, Amazon Web Services provides a highly reliable, scalable, low-cost infrastructure platform in the cloud that powers hundreds of thousands of businesses in 190 countries around the world. With data centre locations in the U.S., Europe, Singapore, and Japan, customers across all industries are taking advantage of its low-cost, elastic, open and flexible, secure platform.
Appssenger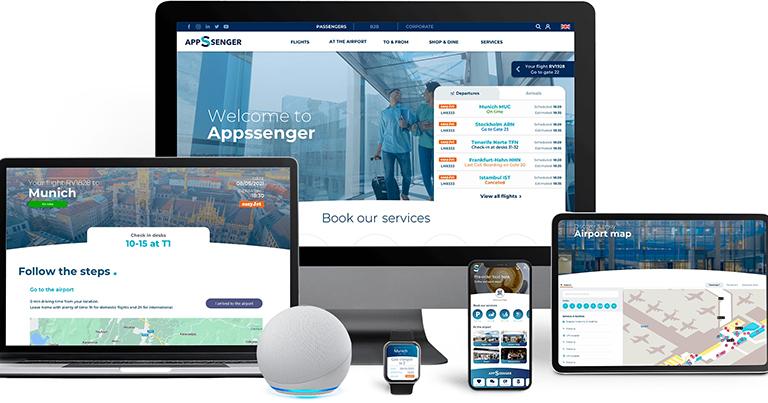 Appssenger presents itself as a project to improve the digital experience of the passenger through personalised and dedicated software. The company was born from the proposal of developing an app that complements the introduction of multimedia totems and enhancements to the AGS group. Over time, during the project process, Appssenger realised the potential to be more than just a traveller user-app, and eventually, the possibility to develop the Appssenger Digital Platform and expand the method to enhance the passenger experience from other airports, emerged.
ATPCO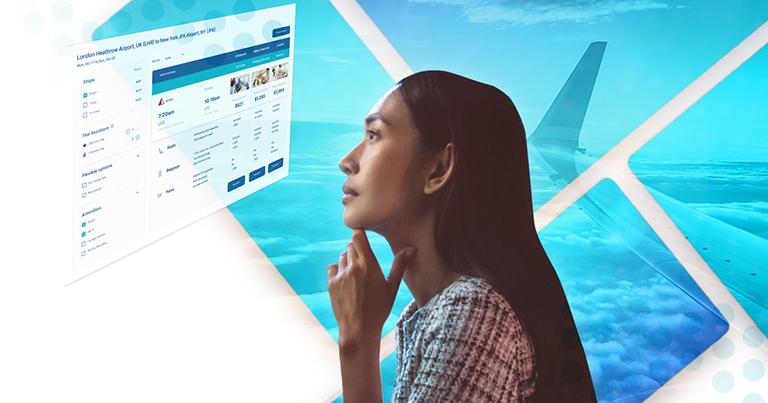 ATPCO drives innovation for modern airline retailing. From offer creation to order settlement, ATPCO partners with over 400 airlines and channels to identify marketplace needs, deliver standards and global solutions, and lead end-to-end the ecosystem transformation required for industry success. As a neutral entity, ATPCO does this through a combination of industry collaboration, governance, and a commitment to enhancing airline retailing today and into the future. Airline-owned for more than 55 years, ATPCO is everywhere people shop for flights.
Register for FTE EMEA and FTE Ancillary & Retailing – one registration provides access to both events >>
BagsID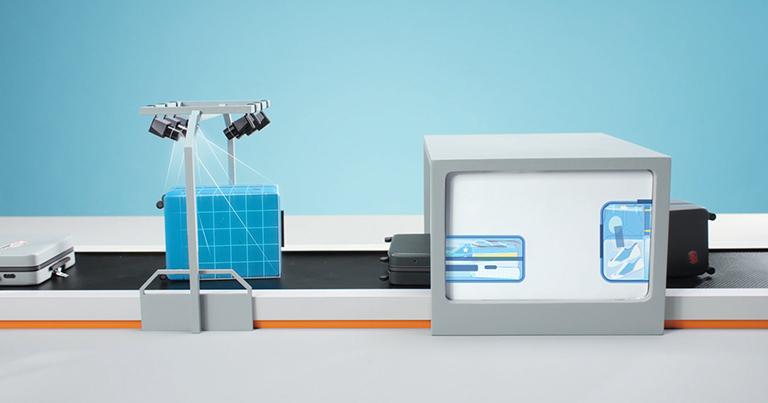 Computer vision software that creates a digital layer over existing airport infrastructure. Baggage intelligence for airports and airlines, made available through APIs. BagsID is more than just recognition technology. A combination of computer vision and deep learning algorithms, it knows what it sees and how to interpret this data for useful tools. "BagsID Network is the change the industry desperately needs," says Marlon van der Meer, Founder, BagsID. "We are at the beginning of reimagining the future of travelling with baggage. Computer vision, AI and data are crucial for the next phase of aviation."
BAGTAG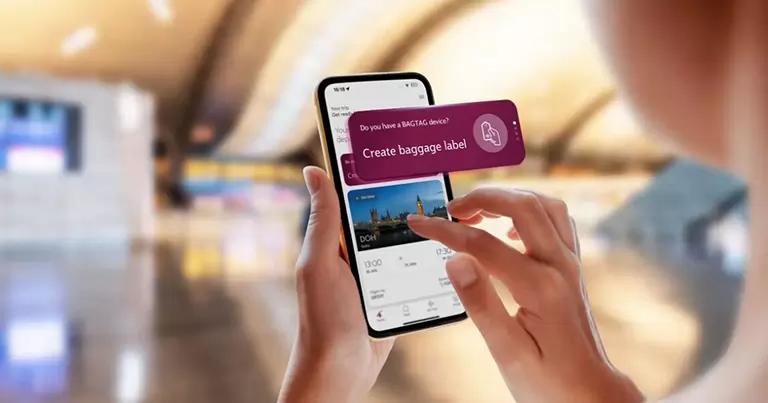 With BAGTAG, airlines can offer a smarter, faster and easier travel experience. Electronic bag tags are the paperless, digital alternative to outdated paper baggage check-in labels. Once passengers run their online check-in, they will receive an electronic version of their baggage tag that syncs with BAGTAG-supported devices. With BAGTAG, time and touchpoints needed for check-in can be reduced significantly by enabling passengers to arrive at the airport fully prepared for their flight. It is BAGTAG's mission to make travelling with checked baggage more comfortable and easier than travelling with carry-on. It is not just providing airlines with the right solutions for that, it is also helping to implement them throughout.
beSIM

beSIM is the new B2B eSIM product from the Manx Telecom Group. The co-located FTE EMEA and FTE Ancillary & Retailing events are an opportunity for travel companies to learn more about beSIM's innovative solution for creating new revenue streams and managing global roaming costs. beSIM leverages a vast network of over 600 roaming agreements around the world to offer global data roaming eSIMs to travel companies through integration with their existing apps. The solution offers a convenient and cost-effective way for travellers to stay connected while abroad, with the ability to switch between multiple carriers and plans without physical SIM cards. "We are excited to exhibit at our first event as beSIM, the global mobile network," says Mike Bathard, Managing Director, beSIM. "Along with the team, I look forward to showcasing our solution and meeting with contacts across the travel industry about the exciting, profitable and scalable revenue stream beSIM can help them unlock. While at the same time, these organisations can delight their customers with high-quality, low-cost, global data roaming."
Register for FTE EMEA and FTE Ancillary & Retailing – one registration provides access to both events >>
Beyond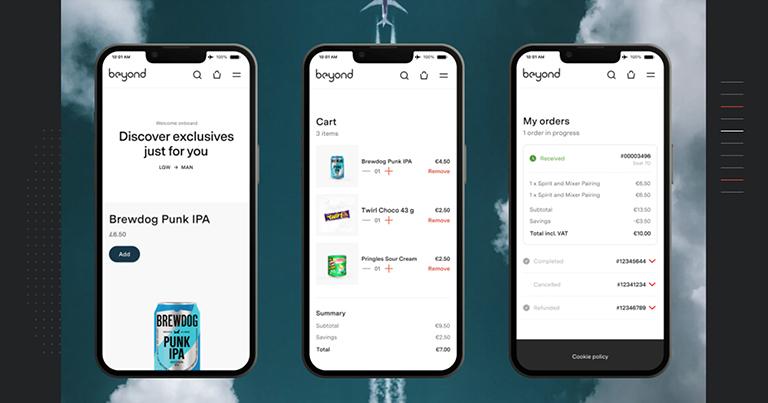 Beyond is redefining service. Rediscover your passengers through its unique traveller insights. Build amazing experiences for them and those who serve by optimising your travel tech solutions. Stop by the Beyond booth for a chat with the team to find out what the future looks like.
Branchspace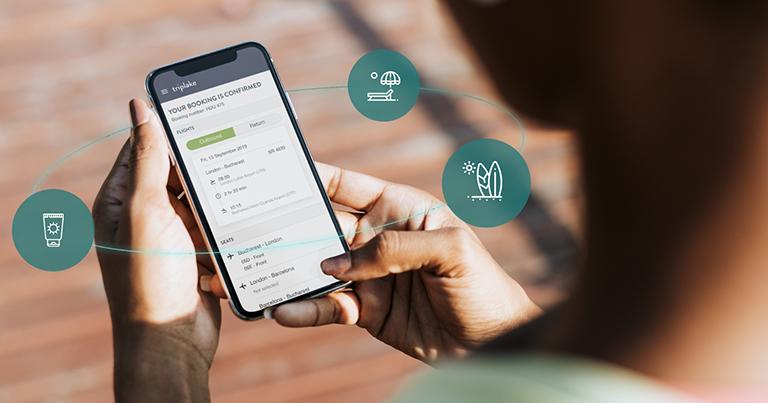 Branchspace is a passionate team with deep cross-functional experience in airline and travel tech, travel retail and end-to-end customer experience. It wants to be the most forward-thinking and trusted technology partner for airlines and other travel companies. Branchspace breaks barriers of legacy technology and thinking. Jointly with its customers, the company creates better ways to plan, book and experience travel. Branchspace offers transform consulting services and Triplake, its best-in-class digital commerce platform. With Triplake, Branchspace deploys the latest technology and retail thinking and makes it easy for you to drive personalised end-to-end experiences for your customers and meet your revenue goals. Branchspace is an IATA strategic partner for digital innovation to help shape the future of travel. It has been a long-term trusted partner for LH Group, IAG, Aegean, TAP, Air Malta and more, since 2013.
CarTrawler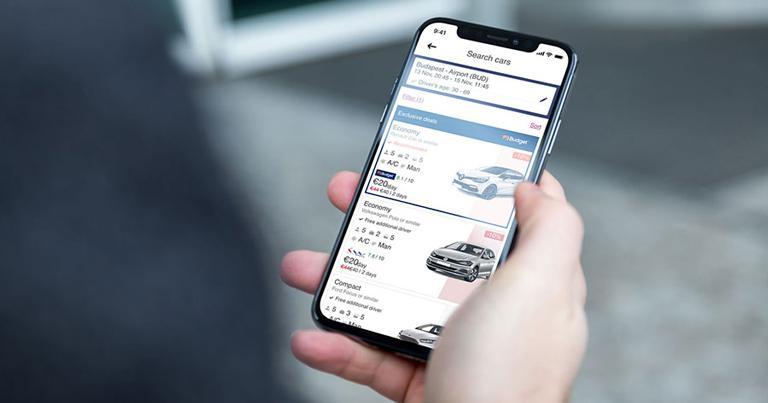 CarTrawler is the leading B2B technology provider of car rental and mobility solutions to the global travel industry. Its purpose is to drive successful partnerships. CarTrawler's end-to-end technology platform expands its airline and travel partners' offering to their customers, creating substantial ancillary revenue opportunities. CarTrawler provides unrivalled breadth and depth of content worldwide, including car rental, private airport transfer and ride-hailing services. CarTrawler creates innovative, data-led solutions for some of the largest travel brands in the world, including United Airlines, American Express, easyJet, Alaska Airlines, SWISS, Hotels.com and Emirates. As a B2B company CarTrawler focuses solely on helping its airline and travel partners build their brands.
Register for FTE EMEA and FTE Ancillary & Retailing – one registration provides access to both events >>
CAVU

From a pioneering e-commerce platform to enable parking reservations, to award-winning airport lounges with a difference. CAVU's unrivalled knowledge of the passenger comes from its origins. Founded by MAG (Manchester Airports Group) and backed by over 80 years of aviation expertise, CAVU is striving to revolutionise airport travel, creating value for passengers and the businesses that serve them. For airports, for partners, for people, CAVU's solutions make travel more seamless and enjoyable for passengers and more profitable for its clients.
CELITECH

CELITECH is a premium one-click connectivity platform for global travel providers, their customers, and their employees. Recognised by Mobile Breakthrough as the 'Overall Wireless Broadband Solution of the Year' for three straight years (2020-2022), and People's Choice Award, LAUNCH Runner-up (2022) at the Phocuswright Innovation Summit, the world's most exclusive travel-technology conference, CELITECH's high-converting secure eSIM solution delivers affordable cellular data service worldwide and can be easily deployed on any web or mobile app for international travellers.
CMAC Group

CMAC Group delivers award-winning ground transport and accommodation solutions for airlines and airports across the globe. It has established an impressive reputation for requirements that are complex, high intensity and demanding – ensuring that your customer experience and brand are protected. CMAC offers a seamless tech-led delivery of planned services together with hands-on expertise in managing disruption and bespoke requirements. CMAC Group manages a network of trusted ground transport and hotel partners across the globe providing consistent and reliable coverage. CMAC can support you with reliable solutions for:
Flight delays, diversions and cancellations
Missed connections
Door-to-door transfers
Planned crew transport and accommodation
Register for FTE EMEA and FTE Ancillary & Retailing – one registration provides access to both events >>
eezeetags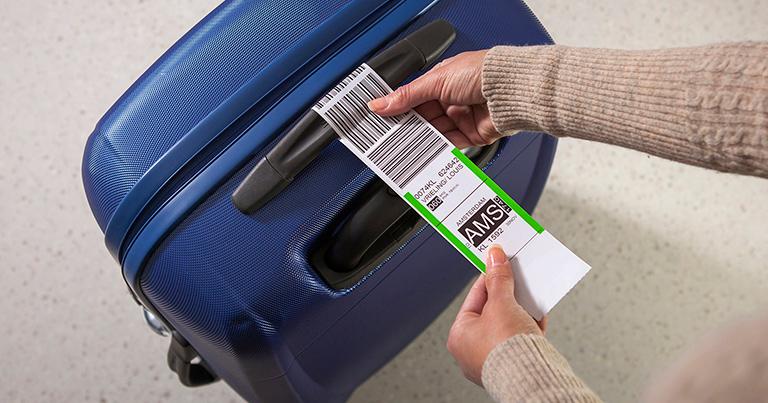 eezeetags are the most passenger-friendly paper self-tagging bag-tags. Used at airports and by airlines around the world, 150 million passengers self-tag their bags making use of an eezeetag. By truly empowering passengers, staff shortages are overcome. eezeetags speed up the self-bag-drop process, increasing capacity. With no liners to discard, waste is reduced, as is the health and safety risk of slips, trips and falls. eezeetags are produced and distributed by the eezeetags family of companies, a unique collaboration between the world's leading bag tag producers – global coverage, local service.
Endava

Endava is reimagining the relationship between people and technology. It has helped some of the world's leading Mobility, Payments, Airline, Automotive, Supply Chain, Media, and Technology companies accelerate their ability to take advantage of new business models and market opportunities. By ideating and delivering exceptional technology products that reduce friction, enhance efficiency, and provide better digital experiences, Endava helps its clients fuel the rapid, ongoing transformation of their business. As of 30 September 2021, 9,616 Endavans served clients from locations in Australia, North America, Singapore and Western Europe and delivery centres in Bosnia & Herzegovina, Bulgaria, Croatia, Moldova, Poland, North Macedonia, Romania, Serbia, Slovenia, Argentina, Colombia, Mexico, Uruguay, and Venezuela. "At our stand, we'll be demonstrating how we harness data to craft seamless passenger journeys," says Endava. "Passenger expectations are evolving at speed, and we're linking up the touchpoints of the new connected travel experience. We're particularly excited to exhibit our ChatGPT plugin, which we've designed to make booking travel a breeze."
Enterprise Rent-A-Car
Enterprise Holdings is a leading mobility solutions company worldwide. It features a comprehensive network of brands and independent regional subsidiaries, which offer car and truck rental, vanpooling and carsharing services, car sales, fleet management and much more.
Register for FTE EMEA and FTE Ancillary & Retailing – one registration provides access to both events >>
eSIM Go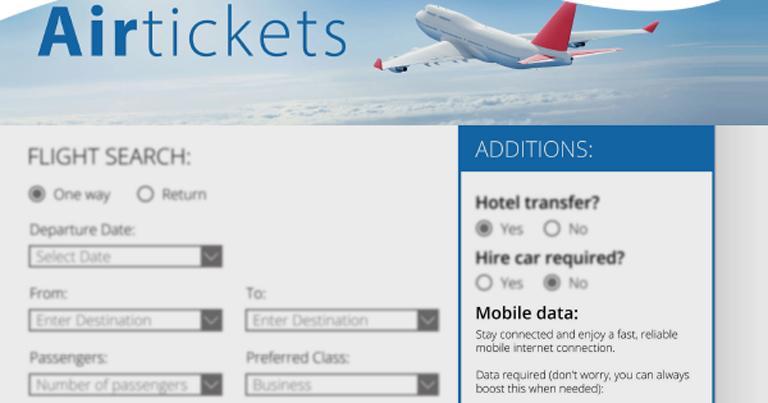 eSIM Go is committed to revolutionising digital connectivity through its comprehensive eSIM solutions tailored to airlines, airports and travel operators, resellers, enterprises start-ups and everything in-between. With its affiliate opportunities, you can plug-in your eSIM offering to your customer touchpoints quickly and seamlessly, while meeting the increased data demands of your travellers to over 160 countries. Benefit from eSIM Go's world-class connectivity, which delivers a host of benefits including 5G, multi-network coverage, auto-APN and fully resilient architecture managed by the company's experienced team of developers, telecom experts, and support.
Flexiroam

Founded in 2011, Flexiroam started with a mission to push the boundaries of communications. What began as a solution for travellers, has evolved into a fully managed solution that can be tailored to any use case (B2B, B2B2C). Flexiroam is now one of the global leaders in mobile travel solutions and its technology has enabled travellers, enterprises, and resellers globally with borderless mobile connectivity solutions. With service in 200 countries and territories, Flexiroam has become a preferred service for consumers and businesses worldwide. Flexiroam has been listed on the Australian Securities Exchange (ASX) since June 2015.
FLYR Labs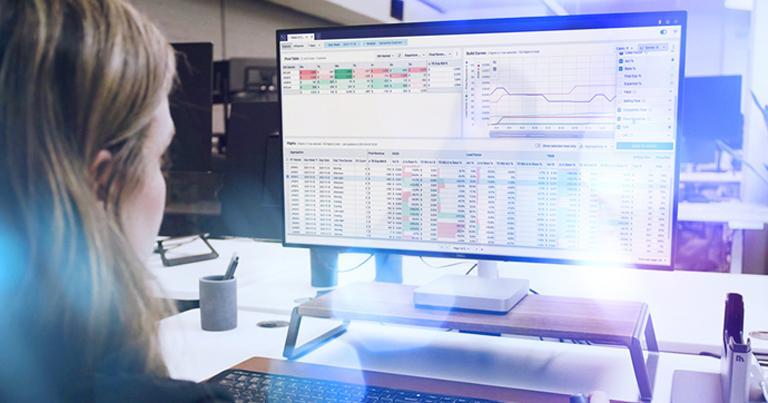 The Commercial Operating System from FLYR Labs provides airlines with the insight and intelligence for making the best-informed decisions, automated or by leading you and your teams in the right direction. It has never been easier to answer sophisticated questions, enable Al-based revenue maximisation, and simulate highly-complex scenarios. FLYR brings together the best technologists to radically transform air travel through cutting-edge technologies that are years ahead of what has been commercially available. The company solves complex problems with beautifully engineered solutions that rely on deep learning (AI) and its end-to-end Managed Data Infrastructure to help leading airlines around the world unlock their full potential.
Register for FTE EMEA and FTE Ancillary & Retailing – one registration provides access to both events >>
GO7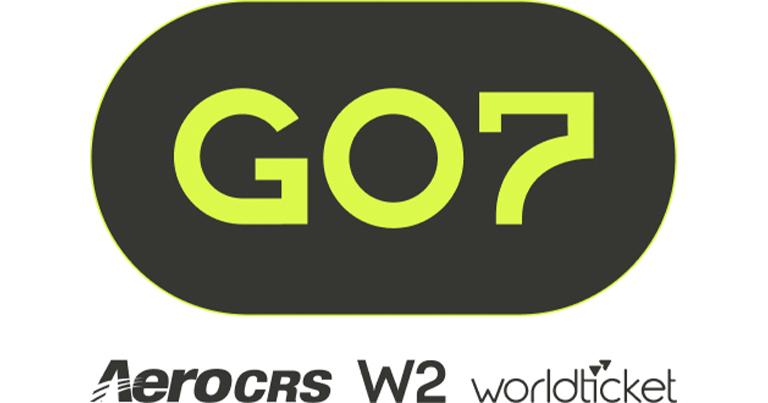 GO7 represents a new approach to travel technology, united by a core belief to give control back to airlines and other travel operators through flexible, customer-centric technology. GO7's suite of integrated solutions allows airlines to transform their commercial operations using modern, agile technology flexibly designed as a 'one-stop' or bespoke solution. GO7's foundations are proven, with over 185 airlines globally already using GO7 for ticketing and distribution, passenger servicing, loyalty, payments, interlining, baggage management and operational consulting.
Hepstar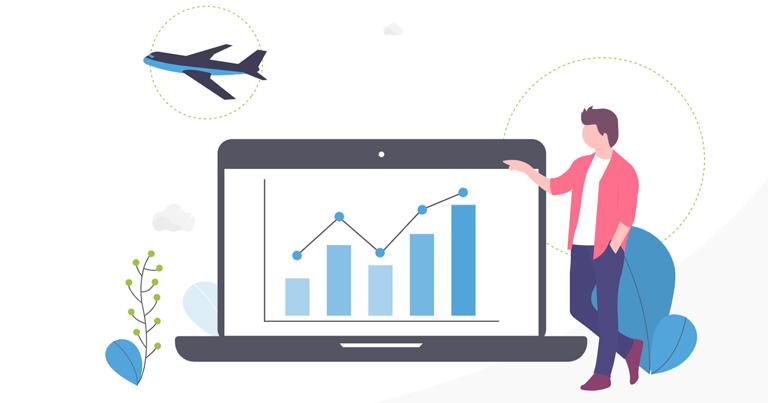 Hepstar is a B2B API-based company that combines insurtech and traveltech. Hepstar provides travel companies with a single source for accessing and optimising multiple travel ancillary suppliers' products. Hepstar addresses two primary needs in the travel industry: additional revenue streams and product relevance. Hepstar unlocks new revenue streams by enabling travel ancillary products and optimisation capabilities globally through a single integration. Dynamic content management and customer profiling capabilities allows for remote AB and multivariate testing, as well as personalised product recommendation based on purchasing behaviour. Products available on Hepstar's API include cancellation waivers (cancellation for any reason), travel insurance, global connectivity, lounge access, baggage guarantee, carbon offsetting, travel companions, assistance products and more.
HRS Crew & Passenger Solutions

HRS is reinventing the way businesses and governments work, stay and pay in today's dynamic global marketplace. HRS' advanced platform technology is extending its reach beyond hospitality to meetings, office space management, payment efficiency and crisis recovery. Beyond cost savings in the global post-pandemic economy, HRS' clients gain from an unrivalled focus on essential aspects including safety, security and satisfaction. HRS is also recognised for its award-winning Green Stay Initiative, technology that helps corporate hotel programmes achieve their Net Zero targets, and its ground-breaking Crew & Passengers Solution, which leverages automation to elevate experiences for air and rail operations. Founded in 1972, HRS works with 35% of the global Fortune 500, as well as the world's leading hotel chains, regional hospitality groups and payment providers.
Register for FTE EMEA and FTE Ancillary & Retailing – one registration provides access to both events >>
Inmarsat Aviation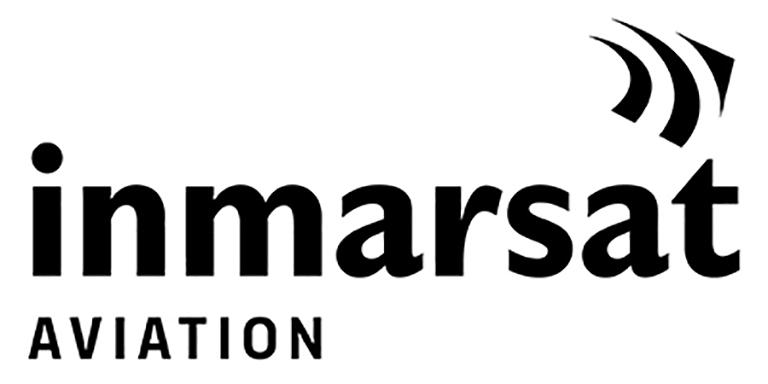 Inmarsat is a global leader in mobile satellite connectivity. With more than 30 years of aviation experience, its connectivity and cockpit solutions are flying on over 200 airlines and more than 17,000 aircraft worldwide – making it the best choice for airlines that demand certainty on every flight, on every route, every time. GX Aviation, the gold standard in aviation connectivity, offers airlines the certainty, capabilities and global coverage to deliver the best inflight experiences, enhanced by Inmarsat's passenger engagement platform, OneFi.
Lufthansa, Meta, MSM.digital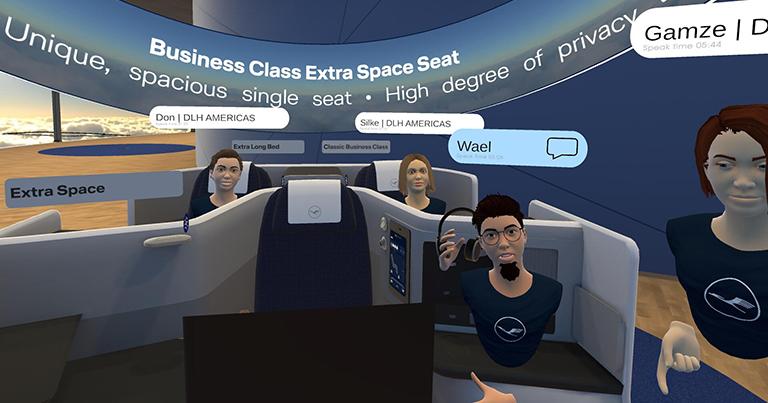 Lufthansa sees significant potential in the Metaverse. The recent Allegris launch blended the physical and digital, with the airline's new Metaverse event location having a key role. Attendees at the co-located FTE EMEA and FTE Ancillary & Retailing, will hear more on how Lufthansa is leveraging the Metaverse with Mixed Reality to champion new product offerings. Dr. Björn Becker, Head of Program Future Intercont Experience, Lufthansa Group, will deliver a case study alongside Bastian Schütz, Product & Business Development, Meta Reality Labs and Camillo Stark, Deputy Managing Director (AR/VR Labs), MSM.digital. There will also be dedicated space in the exhibition at FTE EMEA and FTE Ancillary & Retailing where attendees can take a VR headset, enter Lufthansa's Metaverse event location or the Mixed Reality full-scale model of the cabin, and experience Allegris for themselves.
Meili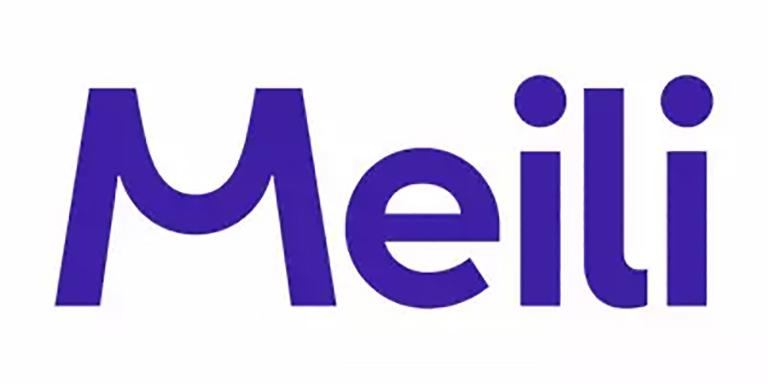 Meili is rewriting the rules of mobility distribution. It builds technology that enables mobility companies to integrate seamlessly with airlines, travel and technology partners, creating a friction-free customer experience. The Meili platform enables mobility companies to contract directly with airlines and travel partners, providing full ownership and access to their customers. It also provides curated car rental content managed directly by car rental suppliers, reducing friction and dramatically improving the customer experience. Meili's software seamlessly integrates into web and mobile applications. Meili manages the technical integration and delivers all ongoing maintenance. It also eliminates friction at the desk through direct customer servicing with car rental companies, accessing car rental loyalty programmes and tier benefits.
Register for FTE EMEA and FTE Ancillary & Retailing – one registration provides access to both events >>
OACIS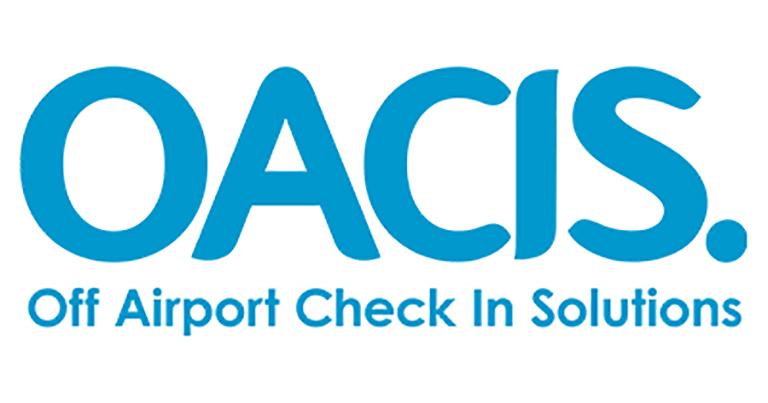 OACIS is the pioneer and global leader for providing world-class off-airport check-in services, since 2016. The company's futuristic and revolutionary technology suite enables air travellers to remotely check-in and bag drop at the comfort of their home, hotel or any other pre-determined location. OACIS has an unmatched capability to process any airline, anywhere, any time with an easy plug and play solution available for airports, airlines and ground handlers. In simple terms, it brings the airport to the traveller's doorstep rendering the journey fun, flexible and a stress-free experience. OACIS has an enviable footprint with operations spread across Asia Pacific, Middle East and European territories. OACIS is committed to reinventing and reimagining the future of air travel.
OpenJaw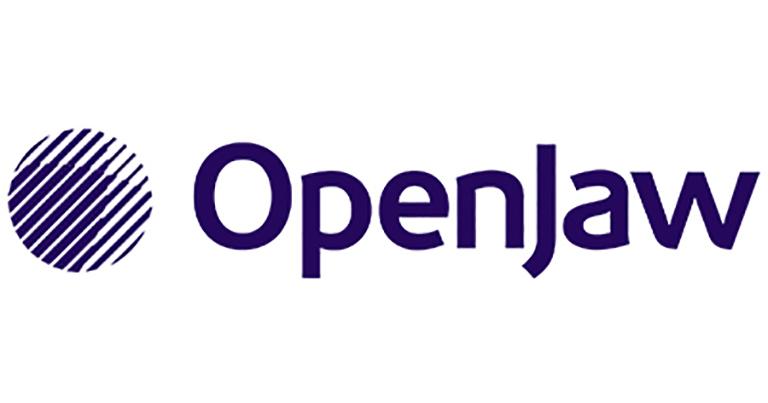 OpenJaw's mission is to enable retailing excellence for airlines. The company is committed to supporting its airline partners with their transition to retailing excellence by enabling them to offer a truly differentiated omni-channel experience. A proponent of broad omni-channel retailing techniques, OpenJaw enables airlines to seamlessly sell the full range of travel products. OpenJaw strongly believes that those airlines who sell the full itinerary and offer an integrated and seamless customer experience will be best positioned to capitalise on new market opportunities. OpenJaw's products include Offer and Order Management, Offer Optimisation, direct channel capabilities (IBE), NDC, and the ability to sell the full itinerary to maximise share of wallet and basket size.
Plan3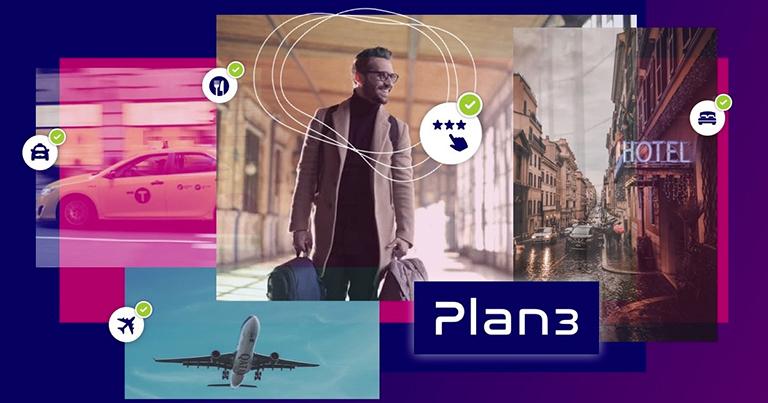 Plan3 is a passenger-focused disruption management system that puts unrivalled ease of recovery in the hands of disruption customer care teams. Simply put, Plan3 solves every aspect of passenger disruption, automatically sourcing holistic solutions with eyes on the entire passenger journey. Using Plan3's Option Creator tool, airlines can easily bundle together and publish relevant options (eg new flight, hotel, transportation, digital meal vouchers), and passengers can self-serve their way to a seamless onward journey.
Register for FTE EMEA and FTE Ancillary & Retailing – one registration provides access to both events >>
Planitas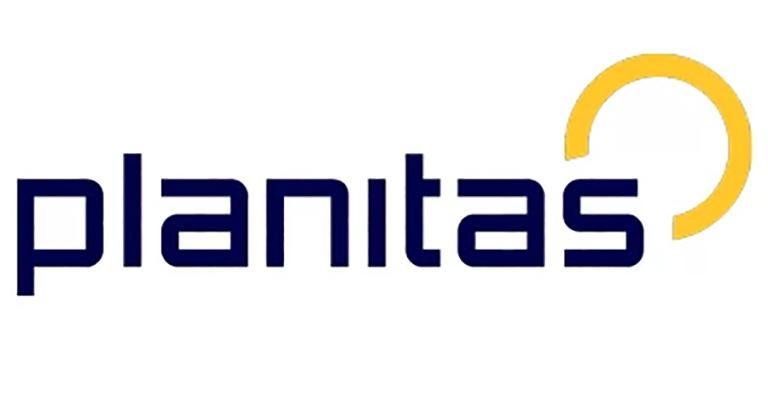 Planitas helps airlines make better use of their data. For most industries, data enables the business to make better decisions. However, for airlines, legacy technology, disparate sources, and siloed applications put this data-advantage out-of-reach. With the science-powered ADAPTiv platform, Planitas unlocks granular value, down to PNR-level, from any data source in real-time. It enables the company to tackle complex revenue-related challenges such as accurate proration, ticketing, connection analysis, and demand forecasting. Also, it allows Planitas to optimise dynamic offer strategies, including offer recommendations and pricing.
Plusgrade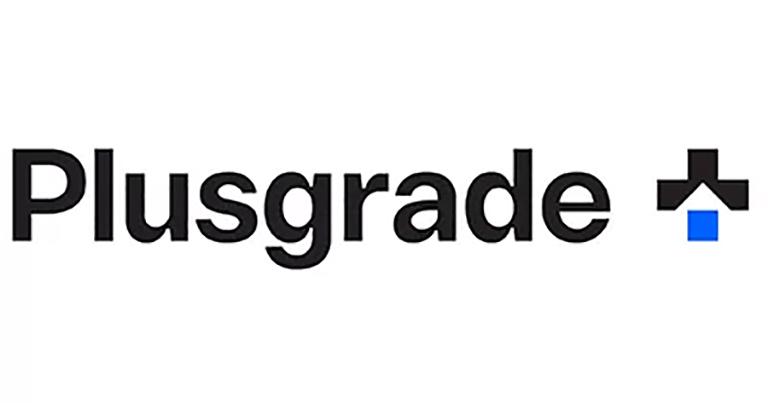 Plusgrade powers the global travel industry with its portfolio of leading ancillary revenue solutions. Over 200 airline, hospitality, cruise, passenger rail, and financial services companies trust Plusgrade to create new, meaningful revenue streams through incredible customer experiences. As an ancillary revenue powerhouse, Plusgrade has generated billions of dollars in new revenue opportunities across its platform for its partners, while creating enhanced travel experiences for millions of their passengers and guests. Plusgrade was founded in 2009 with headquarters in Montreal and offices around the world.
PolyAI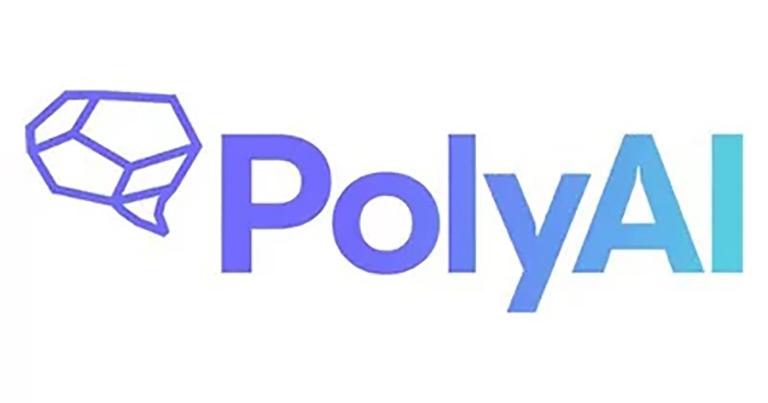 PolyAI builds enterprise voice assistants that carry on natural conversations with customers to solve their problems. Its voice assistants understand customers, regardless of what they say or how they say it. PolyAI serves enterprises where customer conversation is an important part of doing business. Its customers include some of the leading names in banking, hospitality, insurance, retail, and telecommunications. PolyAI's enterprise clients deploy PolyAI voice assistants to cut down on wait times and free up live staff to focus on calls requiring empathy and judgment. As a result, its enterprise clients see improved customer satisfaction, employee retention and operational efficiency.
Register for FTE EMEA and FTE Ancillary & Retailing – one registration provides access to both events >>
SITA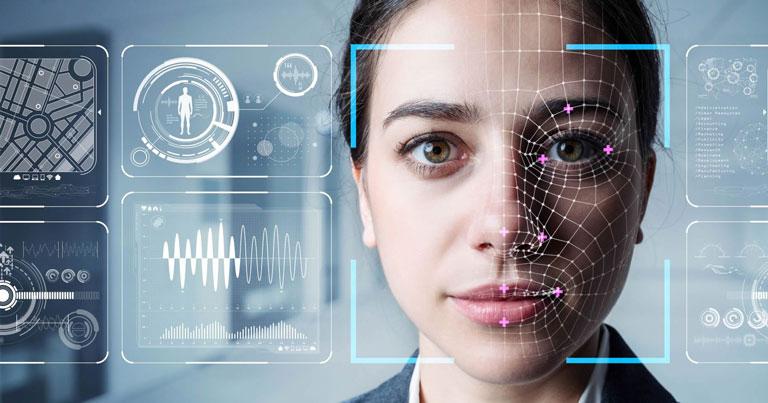 SITA is the air transport industry's IT provider, delivering solutions for airlines, airports, aircraft and governments. Its technology powers more seamless, safe and sustainable air travel. With around 2,500 customers, SITA's solutions drive operational efficiencies at more than 1,000 airports while delivering the promise of the connected aircraft to customers of 18,000 aircraft globally. SITA also provides technology solutions that help more than 70 governments strike the balance of secure borders and seamless travel. SITA is a certified CarbonNeutral® company in accordance with The CarbonNeutral Protocol. SITA is 100% owned by the industry and driven by its needs. It is one of the most internationally diverse companies, providing services in over 200 countries and territories.
Stripe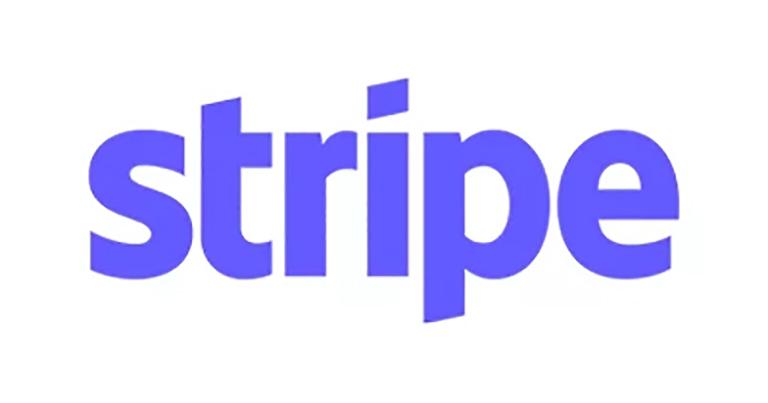 Stripe is a financial infrastructure platform for businesses. Millions of companies – from the world's largest enterprises to the most ambitious startups – use Stripe to accept payments, grow their revenue, and accelerate new business opportunities. Headquartered in San Francisco and Dublin, the company aims to increase the GDP of the internet.
TravelX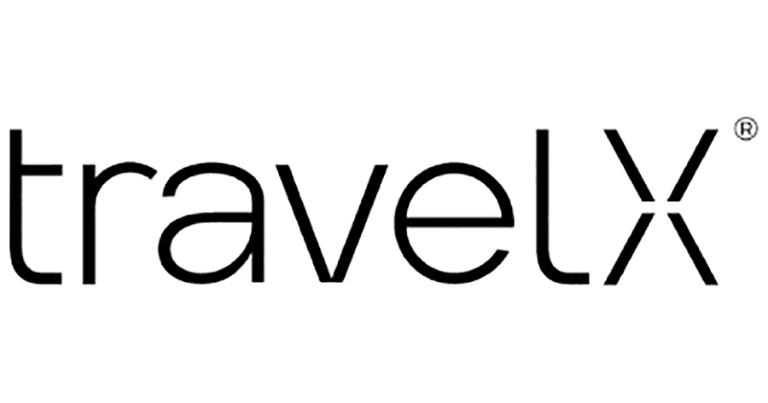 TravelX is a technology company founded and led by a team of experienced travel and tech industry professionals. The company has raised a $16 million seed round to develop a blockchain-based retailing solution for airlines. Its NFTicket technology is a game-changing solution that allows customers to own their tickets and trade or transfer them, creating the travel industry's first secondary market. This innovative technology provides airlines with new revenue streams and improved operational efficiency.
Register for FTE EMEA and FTE Ancillary & Retailing – one registration provides access to both events >>
TripAdmit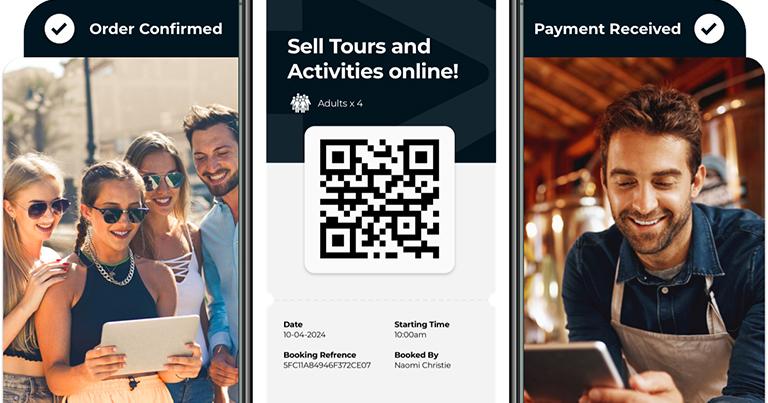 TripAdmit's White Label Solution is a cutting-edge technology that enables airlines to provide their customers with a seamless booking experience for tours and activities. Its solution allows airlines to integrate a booking platform directly into their website or app, which is fully customised to match their brand identity. With TripAdmit's solution, airlines can offer their customers a one-stop-shop experience, where they can book tours and activities in their destinations and worldwide. TripAdmit's White Label Solution is designed to enhance the customer experience, increase customer loyalty, and generate additional revenue streams for airlines. "TripAdmit is always delighted to attend FTE, as an Irish-based company we feel it is important to showcase the best of what Ireland has to offer in the airline industry," says TripAdmit.
DRCT

DRCT is a technology provider developing products to make airline distribution efficient. It helps airlines save on distribution and earn more with an excellent front-end experience for next-gen customers.
DutyFreak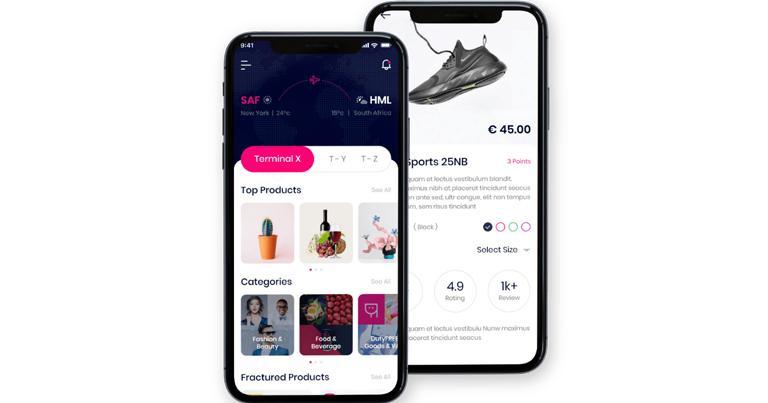 Create an amazing passenger experience to increase revenue and satisfaction, and expand your product range. Enable any traveller to discover and explore all products and specials at every store to find their 'ONE+' favourite item at each airport to pre-order it in the right colour, size or quantity, and pre-pay to easily collect it at the departure airport during the way to their gate. DutyFreak helps airports, stores and airlines to get more buying travellers through the digital reach of the DutyFreak App.
Register for FTE EMEA and FTE Ancillary & Retailing – one registration provides access to both events >>
Farel

Introducing Farel: SF-based, all-in-one PSS solution. Unlock your airline's growth potential. Features include:
Unified inventory & revenue management
Streamlined reservation & departure control
Comprehensive web & mobile booking platforms
Travel agent & OTA API integration
Secure payment processing
Transform your airline with Farel's seamless, next-gen PSS. Say goodbye to piecing together different vendors, integrations, and clunky software.
InterLnkd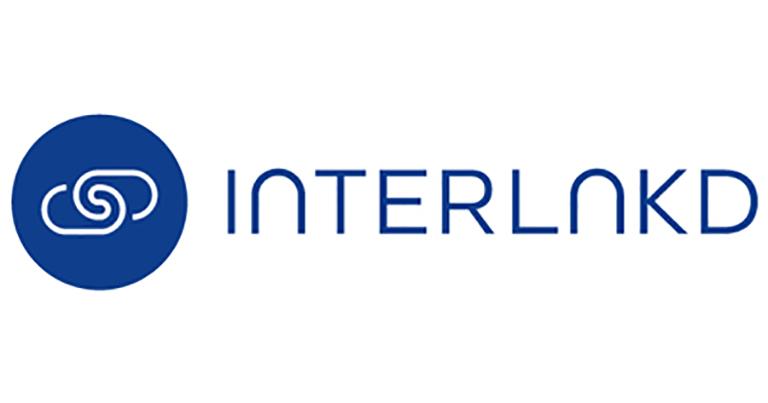 InterLnkd is the first company to link your booked customers with the worlds of fashion, beauty, and retail to complement the booking they hold with you, and to earn your business a completely new and cost-free ancillary revenue stream.
Nourish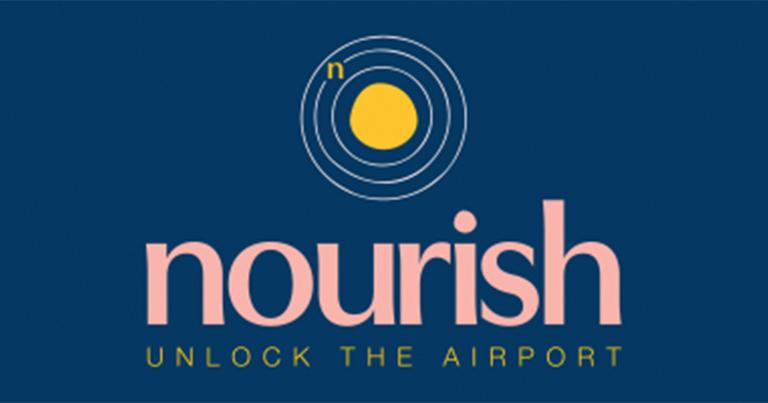 Nourish is a 'system'. Low-cost carriers pioneered an important ancillary revenue vertical with the advent of 'buy-on-board' back in 2003, but there has been no innovation in this segment or challenge to these business models in over 20 years. Nourish will help legacy inflight catering evolve and is the catalyst for redefining the 'rules of engagement'. The current tender and concession frameworks for airports are preventing the industry from evolving to urban realities (so Nourish is pioneering a new concession vertical) and LCC/ULCCs are best positioned to lead innovations in this area for self-preservation, but also to push back against sole-source B2B suppliers who forego pricing transparency and price gouge to exploit the system. The pandemic has accelerated consumer expectations for ordering just-in-time meals to suit, and on mobile applications, leading to the rise of ghost kitchens, cloud kitchens, and dark stores for quick commerce (i.e. 20-minute grocery delivery). Consumers expect a higher level of service and personalisation during travel: this is now a need – not a want.
Register for FTE EMEA and FTE Ancillary & Retailing – one registration provides access to both events >>
Orb Media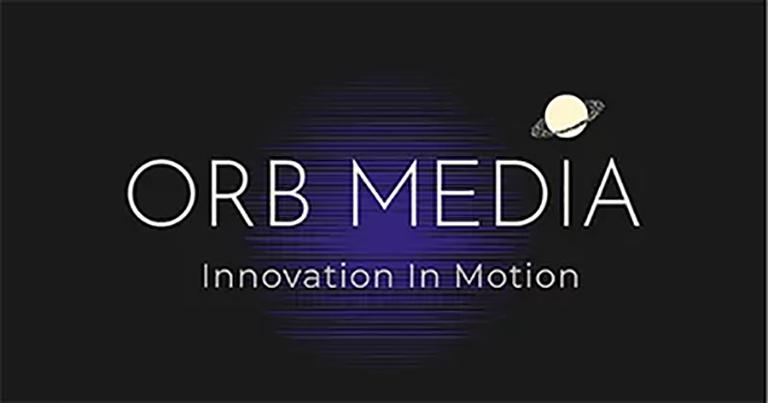 Orb Media creates immersive brand experiences that work on all devices, enabling customers to increase their reach, realise new revenues and impact brands awareness. Its interactive platform powers next-generation e-commerce, drives consumer engagement and delivers critical data on the interactive consumer behaviour journey. Orb Media has been exploring the world of 360 and VR since teaming up with Samsung in 2017 to showcase VR & 360 content the Samsung Gear could capture. After that, Orb Media went into a very dark room for a very long time and experimented with lots of emerging tech, teasing and testing ideas and applications for the future of immersive content consumption. The company knows what works and what doesn't. Constantly evolving, it is expert in immersive technology.
Pawtrip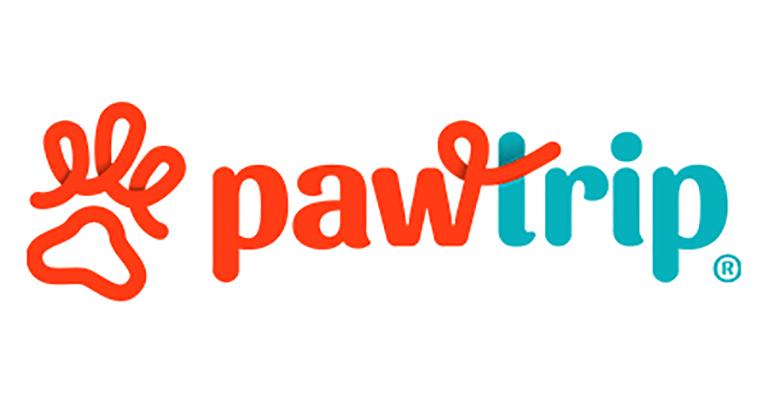 Pawtrip officially launched in 2020 as a relocation startup on a mission to help people coordinate their international move after living overseas for a few years. After speaking with dozens of customers who had used Pawtrip's pet relocation service before, the company received further validation that it was onto something more refined that would truly deliver on a solution pet parents were experiencing. So starting in 2022, Pawtrip announced the pivot to focus on pet travel and relocation and is excited about revolutionising the travel industry so that people can more easily travel around the world with their pets. Pawtrip is just getting started and invites you to join in its mission.
Shabstec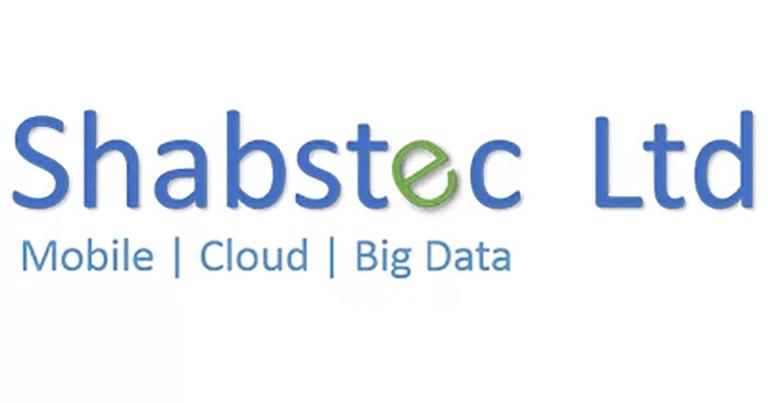 Shabstec specialises in providing products and services to the aviation baggage community. Its solutions process baggage from passenger pick-up and check-in to aircraft hold. Shabstec's low-cost TagForLife innovation is aimed to help reduce the use of baggage tags and provide a simplified passenger travel experience.
Register for FTE EMEA and FTE Ancillary & Retailing – one registration provides access to both events >>
SimpleVisa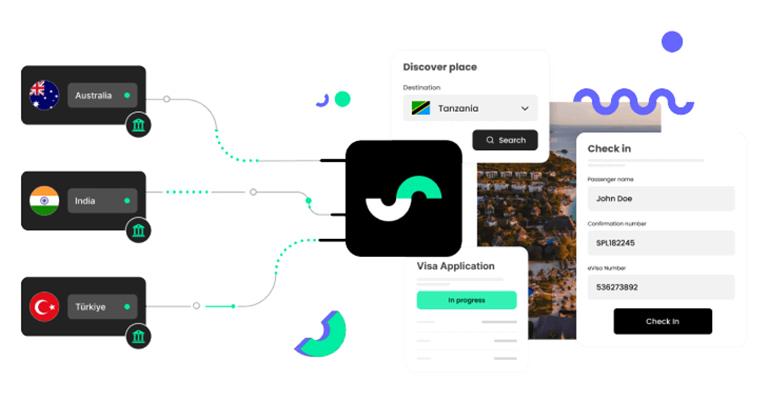 Are your customers confused about the documents they need to travel? SimpleVisa informs, processes, and stores visas for them. In doing so, it creates a unique customer service and revenue opportunity for travel vendors. eVisas and Electronic Travel Authorizations will be required to visit more than 100 countries by 2023. This rapidly evolving reality of international travel leaves passengers unaware of additional travel documents they need, until they are denied boarding at the gate. SimpleVisa's integrations make it easy for airlines and online travel agencies to notify their customers of the required travel requirements and guide them through a frictionless application experience as an ancillary service. "eVisas are the fastest-growing travel documents," says SimpleVisa. "The time is right for airlines to support their customers with those new documents, and create a smooth traveller journey. We help you make it happen."
UCPlaces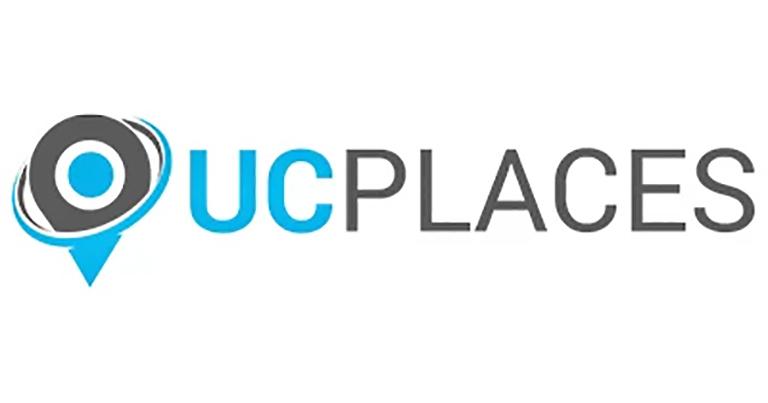 UCPlaces offers fully branded, customised GPS-guided tours that your passengers can take on their schedule, in their preferred language and directly from within the airline's mobile app. When your airline offers unforgettable touring experiences at their destination, customers are sure to return for more. With UCPlaces, you can differentiate your airline from the competition by offering value which exceeds your customer's expectations, and takes their experience with you well beyond the airplane and airport. Expand your loyalty programmes and generate more revenue while building long-lasting relationships with your valuable customers. Offering exceptional touring experiences to your customers keeps them coming back to your airline's app and website. It's the easiest way to make your customers excited about your airline from the time they touch down until the time they take off.
Register for FTE EMEA and FTE Ancillary & Retailing – one registration provides access to both events >>