Candela P-12 electric hydrofoil passenger vessel has completed its first test "flights."
The 39-foot Candela P-12 the world's first electric hydrofoil passenger vessel, has begun production at our Rotebro facility.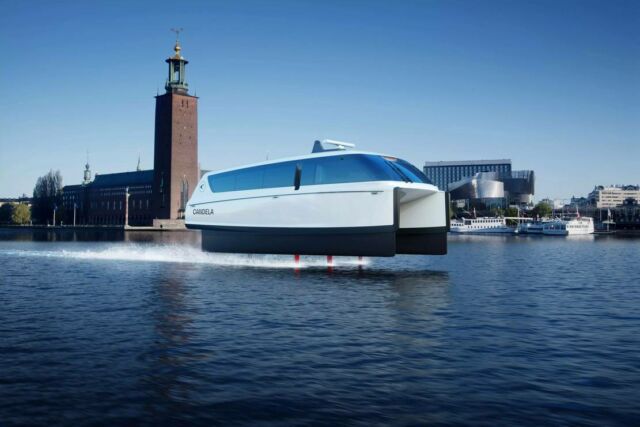 Candela
P-12 is offering a faster, more sustainable, and cost-efficient option for maritime transport and will halve commuting times in Stockholm from 2024.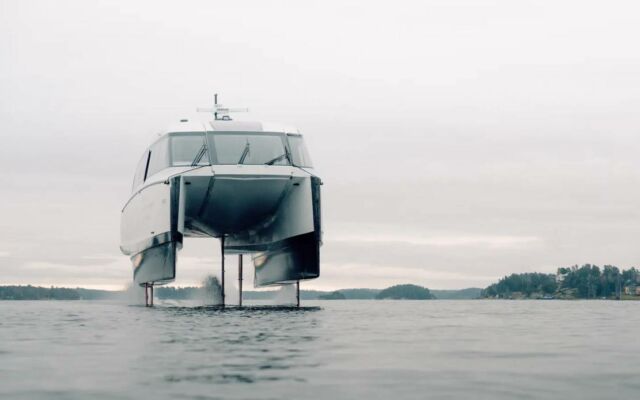 Candela
"Our shuttles use 80% less energy than conventional ships and have the ability to travel far and fast on pure electricity. This means a 100% reduction in emissions, particulate matter, and NOx."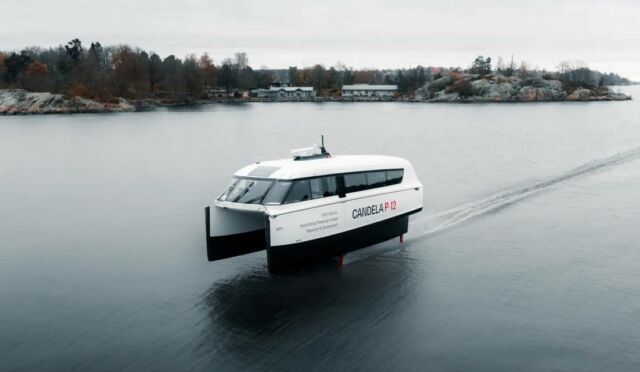 Candela
Conducting 30-knot test flights outside Stockholm's busy port, equipped with a 252 kWh battery, the hydrofoil offers a range of up to 54 nautical miles.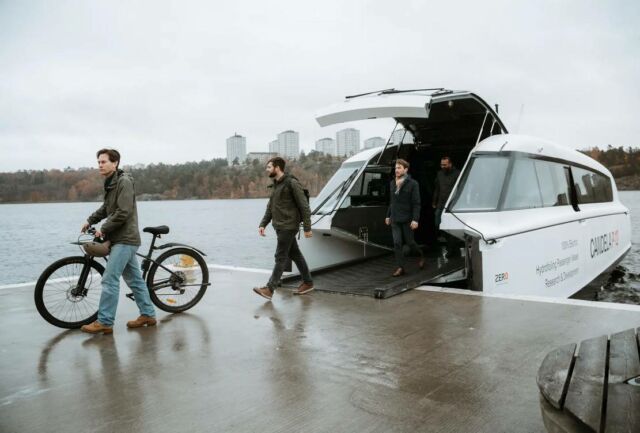 Candela
source Candela