For the past year, COVID-19 has affected all of our lives to different degrees and caused great suffering for many. Thankfully, vaccines against the virus are being approved and distributed at an increasingly fast pace.
In fact, according to the Centers for Disease Control and Prevention (CDC), the U.S. has administered over 75 million doses as of early March 2021. 
But while wealthier countries are scrambling to purchase and administer vaccines, low and middle-income countries are falling behind. This leaves populations in countries such as Africa more vulnerable to the virus and its effects.
To address this, the World Health Organization (WHO) has partnered with international groups such as Gavi the Vaccine Alliance to create COVAX. This organization is tasked with the job of overseeing free vaccine rollout in developing countries that cannot afford to buy enough doses to protect their citizens. 
COVAX's Mission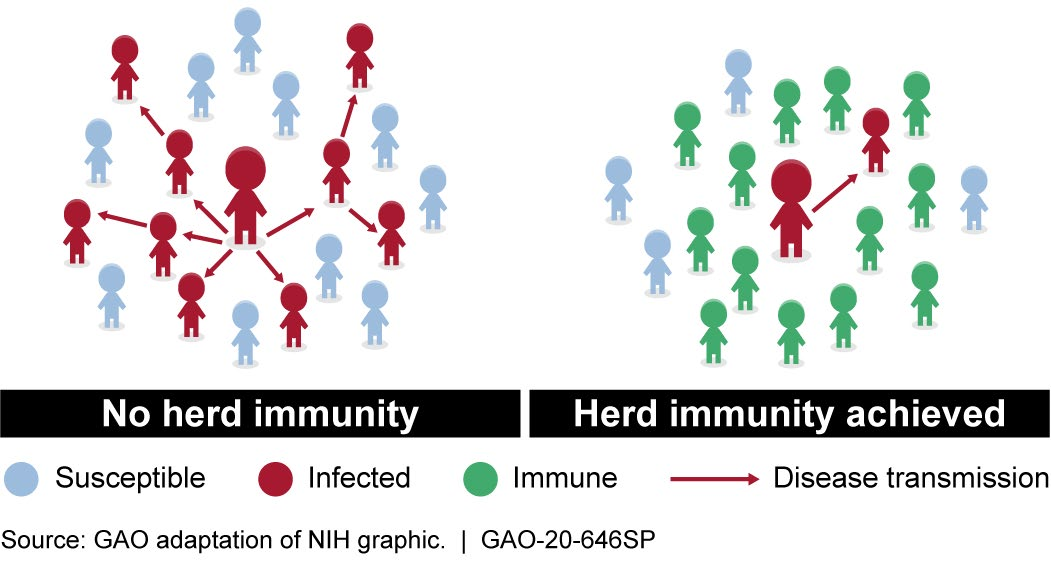 To control infectious diseases, it is important that the majority of the population is made immune to the virus through vaccines. This will greatly slow the spread of the virus and indirectly protect the few who are not immune to the virus. This is known as herd immunity. 
Health experts believe that to beat the pandemic, the world needs to achieve herd immunity. This means getting the vaccines to countries that are vulnerable to the virus and its effects.
In its effort to ensure equal access, COVAX relies on donations from higher-income nations such as the U.S. The target is to distribute two billion vaccine doses free, specifically to the 92 countries with the lowest incomes.
The vaccines will be sourced from pharmaceutical companies AstraZeneca, Pfizer-BioNTech, and the Serum Institute of India. 
Thanks to this vaccine-sharing initiative, Ghana, located in West Africa, received its first delivery of 600,000 vaccine doses on February 24th. And shortly after, Ivory Coast and Kenya received their first shipment of the vaccine. COVAX is also educating locals on how to safely store and administer the vaccine. 
Vaccine Hoarding 
It is commendable that higher-income countries are taking action to help distribute the vaccine worldwide. 
However, many of these nations have also been working with drug companies and vaccine manufacturers to claim and buy excess vaccine doses for their own populations. Canada has ordered over five times the doses needed for its population, the United Kingdom over three times, the U.S. around two times, and so on. 
WHO Director-General Tedros Adhanom Ghebreyesus has requested wealthier nations to share vaccine doses more fairly. He said that even if they have donated money, it does not mean anything if WHO cannot buy vaccines for the poorer nations. 
In the meantime, UNICEF, an organization experienced in disease outbreaks and vaccine delivery, is working with COVAX and other groups to prepare for more vaccine distributions in Africa. With knowledge on how to properly handle a vaccine rollout, UNICEF and COVAX are set to ramp up their life-saving effort.
Sources: BBC, AlJazeera, UNICEF, UN, AfricaNews